Examples of Medical Malpractice Where You May Need a Lawyer
We all know that medical malpractice is a serious issue, but it can be hard to know when you need to take legal action.
Medical malpractice can have devastating consequences for patients and their families. It is essential to know when can become a victim of medical malpractice, so you can pursue appropriate action for your case.
This blog will discuss medical malpractice cases and examples of medical malpractice where you may need a lawyer. If you or a loved one has suffered due to the medical negligence of a doctor or hospital, please do not hesitate to contact us for a free case evaluation from one of our medical malpractice attorneys.
Most Common Medical Malpractice Claims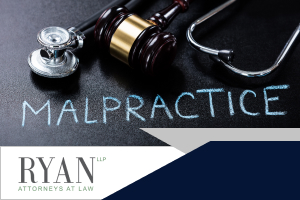 Various situations can lead to a medical malpractice case. This can include when doctors fail to inform patients that a certain prescribed medication may cause heart failure or a doctor left surgical scissors in the patient's stomach during an operation.
Here are some examples of the most common medical malpractice claims:
Failure to Treat
Misdiagnosis or Delayed Diagnosis
Procedural or Surgical Errors
Prescription Drug Errors
Childbirth Injuries
Failure to Inform a Patient of Known Risks
Anesthesia Errors
Failure to Treat
Medical caregivers have responsibilities to their patients. Negligence of the patient's needs means failure to treat, which also violates the standards of care. And this is also a frequent and common cause of malpractice claims.
Here are common examples of failure to treat:
Failure to give instructions for the patient's follow-up care
Allowing the patient to be released too soon from the clinic or hospital
Ignoring the patient's medical history when prescribing treatments or medicines
Failing to request or order necessary medical tests
Failure to treat can also be caused when a doctor has too many patients to handle. But for this issue, the help of a professional is needed to acquire the patient's resources so they can be directed to another caregiver for better treatment.
Misdiagnosis or Delayed Diagnosis
Missed or delayed diagnosis means wrong or late diagnosis. And this can lead to worsened patients' conditions because they didn't receive the treatment they need on time.
A late or wrong diagnosis may result in a patient not receiving timely treatment or receiving unnecessary treatments. And a misdiagnosis often occurs when a doctor or physician fails to do the following:
Refer the patient to a specialist
Discern underlying symptoms or clinical signs
Order medical tests
Look for additional information on the patient's condition
Other medical errors can lead to confusion regarding illness identification, such as:
Losing the test results
Errors upon evaluating or testing data
Mislabeling tests or lab results
Inaccurate or untimely diagnosis can have life or death outcomes. A medical professional who is irresponsible or reckless in doing the necessary process must be held liable.
Procedural or Surgical Errors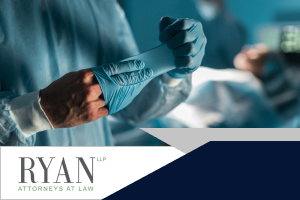 Whether a patient chooses an elective surgery or needs emergency medical help, every operating room should be equipped with sufficient medical professionals to give them the necessary care.
Some of the most common surgical errors include:
Conducting surgery on the wrong patient
Conducting surgery or treatment on the patient's wrong part of the body
Reactions or problems that occurred due to anesthesia
Failure to comply with the accepted medical practices on, before, or after surgery
Medical devices or tools that are neglectfully left inside the patient's body
Doctors, some medical professionals, and nurses must properly communicate and inform the patient's vital information to each other every surgery. Doing so will avoid any errors or malpractices that may happen due to a lack of communication.
Prescription Drug Errors
Faults involving prescription drugs can lead to an allergic reaction or a patient's death.
Some common types of prescription drug mistakes include the following:
Incorrect dosage prescription (prescribing too much or too little amount)
Wrong medicine prescription for a particular diagnosed condition
Failure to identify the patient's symptoms of abuse, overdose, or addiction that can escalate health risks
Failure to identify the possible dangers of allergic reactions or drug interactions
Sometimes, a patient can receive the wrong medicine due to a negligent pharmacist who made the mistake of filling in the wrong doctor's prescription. They can be held liable for causing the patient's harm.
Childbirth Injuries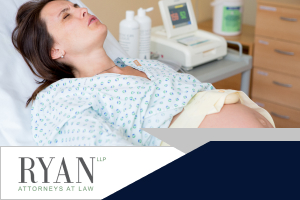 Injuries that happen on, before, or after childbirth can have serious injuries too. Here are some causes of birth injuries:
Unprofessional use of forceps or uncontrolled force upon removing the baby from the birth canal
Poor prenatal care
Negligence to recognize fetal distress symptoms
The umbilical cord coiled around the baby's neck, nose, or mouth
Accidentally dropping or mishandling or shaking a newborn on or after birth
Negligence to perform an immediate cesarean section when necessary
If the baby's mother did not receive notice of her prenatal health conditions before birth, this could be her evidence and grounds for a medical malpractice case.
Doctors failing to inform the mother that her baby has the condition of down syndrome is also considered poor practice. The mother could file a medical malpractice suit for that too.
Failure to Warn Patients of Known Risks
A doctor has a duty to warn their patients of any possible risks that may happen from a procedure or course of treatment. And this sworn duty is known as 'the duty of informed consent. If patients, once duly informed of possible risks, would have chosen not to proceed with the procedure, doctors may be liable for medical malpractice if patients are harmed by the procedure.
Anesthesia Errors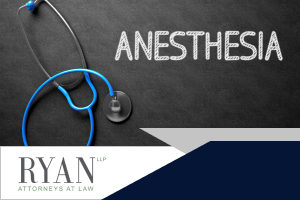 Reactions or problems to anesthesia due to an anesthesiologist failing to give the right amount of anesthesia to a patient can result in brain damage and other critical health issues. Such carelessness can also be filed as a case for medical malpractice.
Medical Malpractice Claim's Basic Requirements
To show that medical malpractice happened, you must show the following things for your medical malpractice claim:
Negligence
Negligence is the failure to perform with the same amount of care that a reasonable medical professional would have acted in the same situation. Negligence is the primary ground for a medical malpractice claim. To show that medical malpractice happened, you must show all of the following:
Doctor-Patient Relationship Existed
You have to show your doctor-patient relationship with the doctor you plan to sue. This will show evidence that you indeed hired a doctor and that doctor legally agreed to be hired. If you began seeing a doctor and he's treating you, it is easy to show that a doctor-patient relationship existed.
Doctor Fell Below Standard Care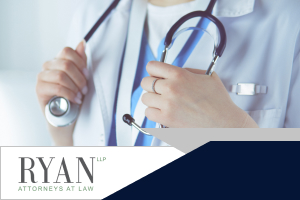 If you were unhappy with your doctor's treatment, that doesn't mean you can sue them for medical malpractice. A doctor's carelessness must be related to your treatment or diagnosis.
To sue your doctor for medical malpractice, proof of suffered harm must be shown in a way that a competent doctor would not do. The doctor's care is not always required to be the best among the rest. But a basic act of carefulness, diagnosis, and skills must be executed.
Almost all states require the patient to present a medical expert who can discuss the suitable medical standard of care. The representative will show that the defendant (doctor/medical professional) has diverged from the medical standard.
The Doctor's Negligence Caused the Injury
Since most medical malpractice cases include patients who are already sick or injured, doctors are often questioned about what they did if they are being negligent or not, which causes harm to the patient.
An example would be: if a patient dies after treatment for heart disease, and the doctor is truly negligent. It can be very hard to prove that the cause of death is the doctor's negligence and not the disease itself. For such a matter, the patient must have a medical expert testify that the doctor's negligence is the cause of serious injury.
The Injury Led to Damages
Even if it is evident that the doctor or physician performed below the standards in their field, patients couldn't sue for medical malpractice if they didn't suffer any harm. The following are examples of the types of harm patients can sue for:
Additional medical bills
Mental anguish
Physical suffering
Lost work and lost earning capacity
Contact a Medical Malpractice Lawyer to Help With Your Medical Malpractice Claim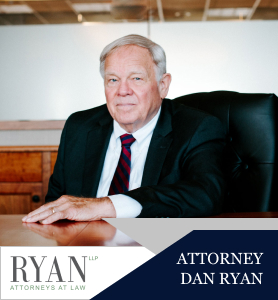 If you believe that you have a medical malpractice case, it is important to speak with an experienced medical malpractice attorney as soon as possible. They can help you file a medical malpractice lawsuit if you have a valid case. Medical malpractice cases can be complex and require the expertise of a qualified medical malpractice attorney.
The attorneys at Ryan LLP Law Firm have over 50 years of combined experience in the areas of medical malpractice, wrongful death litigation, and personal injury. We have represented thousands of clients in the past. Here's how we can help:
Documenting records related to your claims, such as medical records, insurance policy information, and medical bills
Investigating your accident to gather essential evidence by looking into security camera footage, dashcam footage, or police records
Negotiating with the defendant's insurance provider outside the court to help you obtain the compensation you deserve
Contact us at (216) 600-0308 to receive a free consultation from our medical malpractice lawyers protected by an attorney-client relationship. You can also fill out our online contact form, and we'll get back to you shortly.