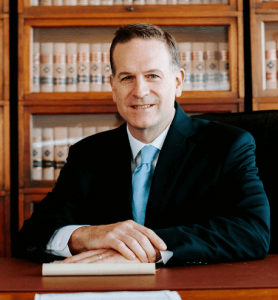 When checking in to a hotel, you expect to get safe accommodations. Unfortunately, this is not always the scenario. Some hotels are more concerned with increasing profits than with ensuring the safety of their customers. As a result, guests might be injured or even killed during their stay. In such cases, a Cleveland hotel injury lawyer can help you.
You may be entitled to compensation for your pain, suffering, and financial losses if the hotel management or employees are at fault for your accident. But, recovering your damages is not a simple task.
A Cleveland hotel injury lawyer can help you pursue compensation from the at-fault's insurance company for your damages. Here at Ryan LLP, our Cleveland personal injury lawyers work hard to help injured guests in Cleveland and throughout the country obtain justice and compensation for their damages.
If you, a family member, or a friend has been injured in a hotel, there's a strong chance the hotel is legally liable and financially responsible for the loss and damages.
Schedule a free initial consultation with one of our personal injury attorneys so we can review your case. Reach us at (216) 600-0308 or use our online contact form to submit your case details.
SEEK LEGAL HELP FROM OUR EXPERIENCED CLEVELAND HOTEL INJURY LAWYER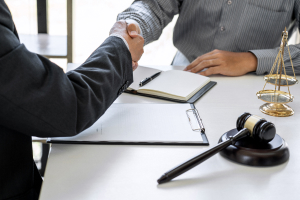 Many of the hotels in Cleveland are typically well-run. But accidents sometimes happen, resulting in serious or fatal harm to their guests. Moreover, hotels bring huge groups of strangers together, posing significant security dangers such as sexual assault, kidnapping, and robbery.
Everyone will disclaim accountability, from hotel owners to executives and workers. Hotels have teams of lawyers on standby to investigate your accident. They will frequently try to entice you into accepting less money than you are entitled to.
This can be avoided with the help of our experienced personal injury lawyers. When you hire Ryan LLP, you can feel assured that your Cleveland personal injury attorney will:
Determine who or what caused your injuries
Gather the evidence you'll need to back up your claim
Defend you if the hotel management tries to blame you for your injuries
Do a settlement negotiation that will cover both past and future expenses
Our Cleveland hotel negligence attorney will work hard to protect your rights to compensation. They will defend you against a cold-hearted insurance company trying to lowball your settlement amount.
HOTEL INJURY CLAIMS WE HANDLE IN CLEVELAND, OH
Hotel guests are prone to life-threatening, catastrophic injuries if a hotel is structurally unsound, poorly maintained, and insufficiently staffed by security.
Even though hotel safety has improved significantly since the 1980s, issues and risks still exist today. Some typical problems that can put modern hotel guests in danger include:
Fires
Physical assault
Sexual assault
We recognize this potential threat looming over hotel guests, and we are here to help you understand your rights and legal options in such cases. We handle a wide range of hotel injury claims, including:
Burns
Facial injuries
Bone fractures
Internal bleeding
Organ damage
Disfigurement
Head and brain injuries
Back and spinal cord injuries
Severe lacerations
TYPES OF PREMISES LIABILITY CLAIMS YOU CAN FILE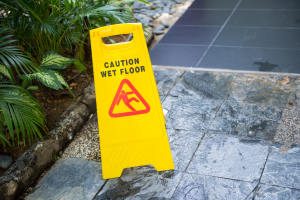 A guest, tenant, or visitor can be injured or become ill due to the property owner's negligence or the building's unsafe state. The following are some examples of the common types of premises liability you can bring:
Inadequate security in a building, resulting in harm or attack
Swimming pool accidents
Slip and fall accidents
Staircase collapses or faulty stairwells
Hotel premises inadequate maintenance
Escalator or elevator malfunctions and accidents
Fires
Dog bites
Harmful pest/insect infestations
Chemicals or toxic fumes
Flooding or water leaks
Hotel injuries may occur due to an unfortunate combination of factors. What matters under Ohio law is whether the victim can show they were exposed to a dangerous condition on the property without enough prior notice.
WHAT IS MY CLEVELAND HOTEL INJURY CASE WORTH?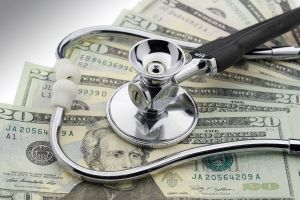 This is one of the most frequently asked questions by our injured clients. Although the personal injury attorneys at Ryan LLP have decades of experience in personal injury cases and litigation, there is no specific way to predict how much you could recover in compensation.
While it's impossible to determine how much your case is worth without a thorough examination of the circumstances, we do know what questions judges and juries ask when deciding on damages.
The following factors determine an insurance company's settlement:
The nature and severity of your injuries
Past and future medical bills
Your lost wages (past and future)
Out-of-pocket expenses (the amount you have to pay for someone else to perform the services you can no longer perform because of your serious injury)
Your anguish, agony, and discomfort.
WHAT TYPES OF DAMAGES ARE AVAILABLE TO CLEVELAND HOTEL INJURY VICTIMS?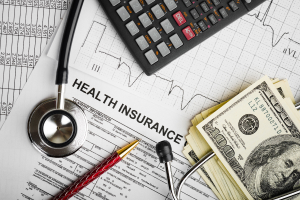 Suppose the hotel's negligence caused your injuries. In that case, you are entitled to receive economic and non-economic damages. Economic damages include compensation for any financial expenses and losses incurred. These include:
Lost wages
Medical bills
Lost future earning capacity
Future medical expenses
Physical therapy
Specialized care
On the other hand, non-economic damages are compensation for non-monetary items, such as:
Emotional distress
Pain and suffering
Disfigurement and scarring
Loss of enjoyment of life
Loss of consortium
CAN I RECOVER DAMAGES IF I AM BLAMED FOR A HOTEL INJURY IN CLEVELAND?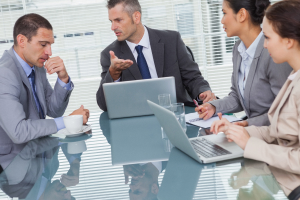 Hotel accident victims who are partially at fault for the accident may or may not recover compensation. Cleveland, Ohio, upholds the comparative negligence doctrine. In this rule, you are not automatically barred from pursuing compensation for your damages.
The Ohio Revised Code 2315.33 governs the contributory effect on the right to recover.
Victims who are more than 50% at fault for the accident are prohibited from obtaining compensation from the other party.
Victims who are less than 50% at fault for the accident can still recover damages. However, their compensation will be reduced by the percentage of their shared fault.
For example, the court finds out that you are 10% at fault for your hotel accident, and you are supposed to receive $100,000 in compensation. Your total compensation will be reduced by 10%, so you will still receive $90,000.
Hiring a Cleveland hotel injury lawyer can help you establish liability and ensure that the at-fault cannot blame you.
HOW DO I PROVE NEGLIGENCE AFTER A CLEVELAND HOTEL INJURY?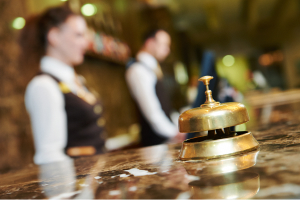 Resorts and hotels in Cleveland are classified as public lodging establishments. Establishment owners have a heightened duty of care to provide reasonably safe accommodations to their guests as business invitees.
This duty of care includes obeying Ohio laws on required inspections. When owners fail to keep the relevant standard of care, they can be held liable for any injuries caused by their negligence.
The plaintiff must show the following to recover compensation based on a negligence theory successfully:
The hotel owed you a legal duty of care
The hotel breached the duty of care
That breach caused you injuries
You suffered damages, whether financial, physical, or emotional
More specifically, under Ohio's premises liability laws, hotel owners or operators have a legal duty to:
Fix any unsafe physical conditions promptly
Post adequate warning of the hazard if the owner can't fix it immediately
Do a regular inspection of the property to discover hidden dangers
HOW LONG DO I HAVE TO FILE A HOTEL INJURY CLAIM OR LAWSUIT AGAINST THE AT-FAULT IN CLEVELAND?
According to Ohio Revised Code section 2305.10, personal injury lawsuits must be filed within two years from the accident date. You have two years from the date of your accident to submit a "complaint" and any other documents with the court. The law may bar you from obtaining compensation if you do not file a claim within this time frame.
Speak with a Cleveland hotel injury lawyer to learn more about the statute of limitations and how the court may consider extension in certain circumstances.
WHY CHOOSE RYAN LLP TO HANDLE YOUR CLEVELAND HOTEL INJURY CLAIM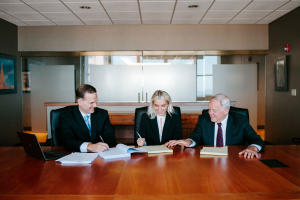 Suppose you have been injured in a hotel accident due to someone else's negligence. In that case, you need a Cleveland hotel injury attorney on your side to guide you through the complicated legal procedure. Ryan LLP can assist you with these issues.
Here are the following reasons why you should choose Ryan LLP to handle your Cleveland personal injury claim:
We work on a contingency fee basis. Our clients don't have to pay us until we win their case.
Highly recommended. We are highly recommended and rated in our community.
We offer a free consultation. As a way of helping our injured clients, we offer a free, no-obligation initial consultation to review their case.
We are backed by experience. We have been serving injured clients for over 50 years now.
A focus on the results. We are dedicated to providing our clients with everything we can for the success of their cases.
We are a family personal injury law firm with resources. Our successful track record proves it. We treat every client who comes to our office as a family.
CONTACT OUR CLEVELAND HOTEL INJURY ATTORNEY FOR A FREE CONSULTATION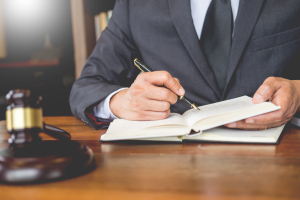 Were you injured in a Cleveland hotel? Don't hesitate to speak with our experienced Cleveland hotel injury lawyer. Contact us for a free consultation protected by an attorney-client relationship and know more about your legal options. Reach us by phone at (216) 600-0308 or by filling out our online form. There are stringent deadlines for pursuing claims; therefore, time is essential. Don't put it off any longer; give our Cleveland personal injury lawyer a call today!