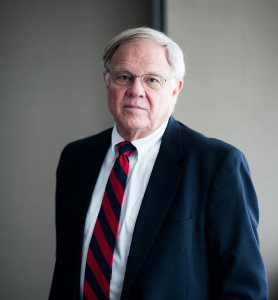 Are you facing a truck accident case in Cleveland? Do you need help recovering damages from the accident? Are you stuck with the medical expenses, bail and court fees, lost time at work, pain, and suffering? A competent truck accident attorney at Ryan LLP can help you navigate the complex process of claiming against the liable party in your case. Our Cleveland truck accident attorney will do everything until you get the results you deserve.
Secure the Assistance of an Experienced Cleveland Truck Accident Attorney for Your Case
Knowing that you have a lawyer on your side can be an immense comfort when you're in the middle of a truck accident case. The most critical step in the process is selecting a Cleveland truck accident lawyer who has experience in such cases and has won numerous cases similar to yours. You want to come out of this situation with whatever justice you deserve—and if that means compensation for your medical bills, pain, and suffering, or lost wage, then that's what you'll get when you find an experienced Cleveland truck accident lawyer to take care of it for you.
Let our law firm fight for the compensation you deserve and get the medical treatment you need after the truck accident. Ryan LLP has won millions of dollars for clients and never lost a trial case. We have recovered more than $10 million in damages!
Schedule your free consultation with our Cleveland truck accident lawyer to discuss your personal injury claim and get your injury case started today.
What To Do After a Truck Accident
Truck accident victims might feel frustrated, scared, and overwhelmed after a truck crash. But there are many things you need to take care of immediately after an accident. Here's a step-by-step guide on what to do after such events:
If you're in a car accident that wasn't your fault, it's normal to feel upset or angry, but yelling, screaming, and arguing with the other drivers won't help. If the trucker or other drivers are rude to you, sit in your car with the doors locked and the windows up until the police arrive, if you can.
The law says that everyone involved must stay at the accident scene. If you can, move your car off the road to a safe place to avoid causing another accident. Turn on the flashing lights of your vehicle. If you can see that someone is hurt, call 911 as soon as possible to tell them you need an ambulance. Most truck accidents are complicated, so when the police arrive, do what they say and ask how you can get a copy of the official police report. If you decide to file a claim for an accident, this will be a good piece of evidence.
Seek help from a doctor or nurse.
Even if you don't look or feel hurt, the symptoms of injuries like whiplash can take days or weeks. You could also have internal injuries that could kill you and not know it. Make sure to get checked out by a doctor, an emergency medical technician (EMT), or other medical professionals after your wreck, along with anyone else in the truck with you. Don't try to figure out what's wrong. If you don't get medical care after an accident and keep going to your appointments, it could hurt your chances of getting paid for any injuries or damages you got in the accident.
Get everyone's information.
Ensure you get the trucker's full name, commercial driver's license number, insurance information, truck company name, and contact information. You should also obtain information from people in other cars who were in the accident.
Provide your information.
Give your name, insurance information, license number, and a way to contact you. Don't talk to another truck driver about the accident, and don't say you were at fault. Even harmless things like "I'm sorry" or "I didn't even see you" can hurt your chances of winning a truck accident claim.
Check to see if there are any witnesses.
The testimony of a witness can be a critical piece of evidence when trying to win a claim for a truck collision. Getting statements and contact information from witnesses can help your truck accident claim. These witnesses could be other drivers nearby during the accident or pedestrians near the crash scene.
Take pictures or videos of the crash. After the accident, you should try to take photos or videos of the damage to all the vehicles, tire marks, traffic signs, traffic lights, the condition of the road, and the weather.
Talk to your insurance provider.
Tell your insurance company that you were in a semi-truck accident but don't say anything over the phone until you've talked to a lawyer first. Your insurance company is supposed to look out for your best interests, but that doesn't always happen. They could use anything you tell your insurance provider about the accident against you in the future. Hence, the best thing to do is politely refuse to give a statement and tell the insurance adjuster to talk to your truck accident lawyers.
Don't talk to other people.
There's a chance that lawyers from the truck driver's trucking company, insurance adjusters, or lawyers for other drivers involved in your truck crash will try to get in touch with you. Don't say anything about what happened. Tell them to talk to your lawyer. Like your insurance provider, anything you say to lawyers or insurance adjusters might haunt you if you decide to file an accident claim.
Hire an experienced Cleveland truck accident lawyer
Ryan LLP has Cleveland truck accident attorneys who know how to investigate your accident, build a strong case, and recover the compensation you deserve. You've got nothing to lose by getting in touch with us.
Most Common Causes of Truck Accidents
Truck accidents happen for various reasons, whether it's caused by the truck driver's negligence, truck parts malfunction, or other internal and external factors. Identifying the cause of the accident could help appoint liability to appropriate parties. Listed below are some of the most common causes of truck accidents in Cleveland:
Failure to yield the right of way;
Driving while drowsy or fatigued;
Overloaded trucks;
Oversized trucks;
Poorly maintained or uninspected trucks;
Distracted driving;
Brake failure;
Traffic flow interruption or congestion;
Drunk driving or drug use (DUI);
Traveling too fast for weather conditions;
Not familiar with the road; or
Not keeping an eye for traffic.
Different Types of Truck Accident Cases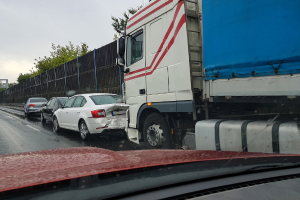 Truck accidents are extremely severe and often lead to wrongful death. Truck drivers should follow specific rules and regulations, but that does not always happen. Truck drivers are responsible for their actions and mistakes, leading to different types of truck accident cases.
Learn about the main types of truck wreck cases: jackknife crashes, blindspot accidents, rear-end and head-on collisions, underride accidents, and T-bone crash.
Jackknife Crashes
The trailer may swing at a 90-degree angle when a tractor-trailer, large rig, semi, or commercial truck abruptly brakes. Others on the road are at grave risk because of how easily a jackknifed vehicle might roll over or overturn.
Blindspot Accidents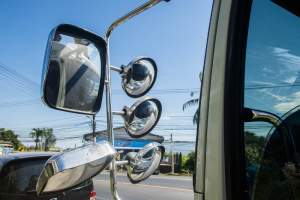 Each of the four sides of a semi-truck has a significant blind spot. When cars, motorcycles, and people are within 20 feet of the front of the truck, 30 feet of the back, and a whole lane on either side, the truck driver can't see them.
Rear-end and Head-on Collisions
Trucks are frequently engaged in rear-end incidents because it takes the truck driver considerably longer to stop the vehicle. The massive truck's force often causes catastrophic injuries to drivers and passengers.
Underride Accidents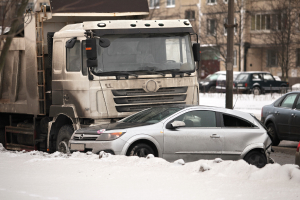 Underride collisions happen when a truck jackknifes or brakes abruptly, trapping an oncoming car below the semi. The automobile's roof rips off, seriously injuring the passengers in the vehicle. The usage of side guards can stop a lot of underride collisions.
T-bone Crashes
T-bone collisions happen when the front of one car collides with the side of another, creating a "T" at the point of impact. When one motorist disregards a stop sign or red light and enters an intersection simultaneously with another vehicle, they may occur at junctions.
Insurance Requirements for Commercial Trucks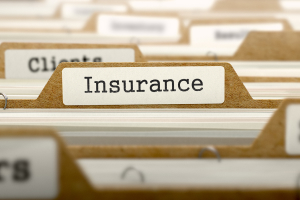 According to the Federal Motor Carrier Safety Administration (FMCSA), all commercial truck drivers must carry commercial insurance, including personal injury and property damage. The bare minimums of liability coverage needed to drive a commercial truck are:
Interstate freight carriers weighing less than 10,000 pounds – $300,000;
Interstate freight carriers weighing more than 10,000 pounds – $750,000;
Oil transporters– $1,000,000
Transporters of other dangerous substances – $5,000,000;
Passenger transporters (having 15 or fewer passengers)- $1,500,000; or
Passenger transporters (carrying over 15 passengers) – $5,000,000.
It is essential to remember that while commercial truck drivers are required to have insurance, the types of insurance will differ. The truck driver will have his insurance if the trucker is an independent contractor (self-employed). If the truck driver works for a trucking company, the company must maintain the minimum insurance levels mandated by the FMCSA.
Application of Ohio's Comparative Negligence Law
The truck crash victims still bear the burden to demonstrate that the defendant was at fault for the occurrence, regardless of their serious injuries. They can do this by showing that the defendant violated Cleveland state or federal trucking regulations when the truck crash occurred.
The law requires truck drivers to adhere to the same traffic laws as other drivers. These regulations cover lane changes, speed limits, and when to yield. A claim for damages may include strong proof that violating these regulations caused truck crashes and other accidents.
Federal legislation and general traffic laws govern numerous facets of the trucking industry. For instance, the FMCSA forbids truck drivers from operating their vehicles for more than 11 hours on any day or more than 60 hours. Truck drivers and the trucking companies that hire them who violate these rules are just as responsible for an accident as those who violate other traffic laws.
Recoverable Damages in Cleveland Truck Accidents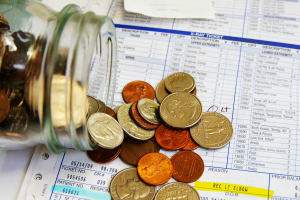 For many people, an injury from a truck crash is a life-altering event. The injuries you suffer may be physically, psychologically, or financially devastating. If the truck driver was negligent, you might be able to recover compensation from the company that owns the truck. If the trucking company claims it is not liable because its driver was not at fault, you will need to show that it took some action concerning its driver that contributed to your injuries. Whether or not they were aware of such activities, they are responsible for them.
Be sure to immediately contact a truck accident lawyer if you or someone you love got hurt due to the firm or a truck driver's negligence. These situations may get complicated. Therefore, your attorney will look into the occurrence in great detail to get the following:
Pain and suffering damages;
Loss of personal enjoyment damages;
Your medical bills due to the accident;
Lost wages and benefits if you can't work; and
Possible punitive damages against the driver or truck owner.
The Process of Claiming Truck Accident Damages
Automobile claims begin with the initial filing. The insurance adjuster will look into the accident and any evidence the claimant gives to decide who is at fault. Adjusters may ask drivers for personal information. Depending on the situation, drivers may want to talk to their lawyers before sending any information or statement to the insurance company.
After the investigation, the company offers a settlement amount to the driver, which the driver can accept or reject. Claimants should talk with their attorneys about any settlement offer. It should be fair and cover all current and future damages.
If the claimant turns it down, his lawyer may keep negotiating or start the process of a personal injury lawsuit. During this phase, negotiations may continue, but a court may finally determine who is entitled to damages.
Learn More: WHAT HAPPENS IF A TRUCK DRIVER GETS IN AN ACCIDENT?
Cleveland Truck Accident FAQ
How Much Is My Truck Accident Case Worth?
The severity and degree of the accident victims' damages determine the value of a truck accident settlement. Significant factors include medical costs and property damage. A settlement may also cover long-term lost income or loss of the ability to earn, loss of enjoyment of life, and pain and suffering that the victim had to go through because of the accident.
So, there is no one answer or estimate for what the settlement is worth. Each case is different, and the outcome will be different each time. Our law firm handles lawsuits about truck accidents so that we can give you an idea of a fair settlement range for your case.
Who Are the Liable Parties in an Ohio Truck Accident Case?
When there is a truck collision, there is often more than one person to blame. Our experienced lawyers will look into the crash in detail to determine who was at fault. Some of the following parties may be responsible:
The truck driver;
The trucking company;
The shipping company (cargo loaders);
Whoever rents or owns the truck; or
The company that made the truck or truck part.
Learn More: WHO MAY BE HELD LIABLE FOR A TRUCK ACCIDENT?
Will I Have To Deal With a Truck Company or Their Insurance?
It would be best if you let your Cleveland truck accident lawyer handle all negotiations. Insurance companies for truck companies are excellent and have a lot of money. When there is an accident, they will do everything they can to avoid being responsible. Do not talk to the truck industry or their insurance company about the case except to say, "I have a lawyer."
Schedule Your Free Consultation With Our Cleveland Truck Accident Lawyers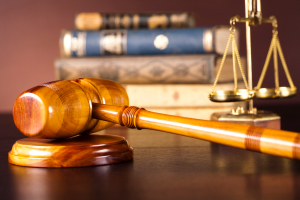 Accidents happen. Nobody plans to get injured in a trucking accident, but it can occur when an 18-wheeler's negligence causes you harm. At Ryan LLP, our truck accident lawyers will fight for you against the big trucking companies when their negligent or reckless driving results in your devastating injuries or wrongful death. You shouldn't have to pay for someone else's mistake – especially when that mistake led to your suffering and pain.
Call our legal team at (216) 600-0308, or use our online contact form today to get an appointment with lawyers who care about you! We will fight to ensure you receive the fair compensation you deserve after serious collisions, including medical expenses, lost wages from time off from work, and the physical and emotional distress an accident can cause. We are here for you. Let us prove it by showing you what we can do for you.