Commonly Asked Questions About Trucking Accidents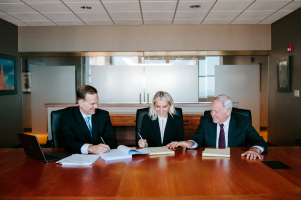 A truck accident can cause serious harm, and working with a truck accident lawyer is how to protect yourself if you've been an accident victim.
You probably have many questions after a truck collision, too, and getting answers can provide peace of mind, information, and the knowledge you need to decide on your next steps. Here are some of the most asked questions about commercial truck accident issues.
Ryan LLP Is Ready To Answer Frequently Asked Questions About Truck Accidents
Working with Ryan LLP makes getting the information and help you need easy. A skilled truck accident attorney can offer guidance, provide valuable advice, and diligently work on your case to increase your chances of receiving proper compensation for your injuries.
You don't have to deal with the aftermath of a truck accident alone or battle the trucking company for compensation. Reaching out to a truck accident lawyer means you'll have someone to advocate for you and represent your interests.
Are There Special Laws That Apply to Truckers To Keep the Roads Safer?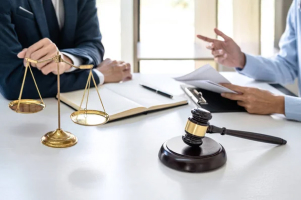 Specific laws, rules, and regulations apply to trucking company professionals. That includes the drivers and the people who manage and operate the companies. Truck drivers, for example, are limited in how many hours they can drive.
Because driver fatigue is real and can be a significant cause of accidents, drivers must stop and rest or sleep for several hours before returning to the road. They keep logbooks of their drive and rest times and are legally required to provide these to law enforcement.
Why Is a Commercial Truck Accident Different From a Passenger Car Accident?
A commercial trucking accident is much different from an accident involving passenger vehicles due to the size and weight of the truck. Tractor trailers weigh tens of thousands of pounds and can't stop or maneuver as quickly as smaller vehicles.
Because of that, accidents involving big trucks are frequently more damaging than other types of collisions. For example, a collision involving a tractor-trailer and a small car can result in permanent injury or a fatality.
Are There Any Federal Regulations Governing Truck Drivers and Trucking Companies?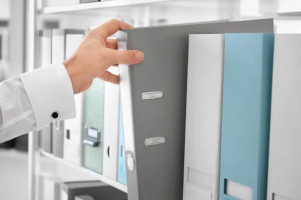 Federal regulations govern truck drivers and companies, and the Department of Transportation (DOT) enforces rules to protect other drivers. For example, truck drivers must be licensed with a commercial driver's license (CDL) and follow the rules as to the number of hours they can drive vs. the hours they must rest.
Additionally, trucking companies must ensure their equipment is adequately maintained and carry the right type and level of insurance. There are "weigh stations" around the US that require truck drivers to pull over and have their vehicle weighed to ensure it meets requirements.
Too heavy trucks aren't safe on the roads, and that's also true for trucks with serious mechanical or other issues. A quick inspection by a professional who knows what to look for can spot many of these issues, and drivers must also maintain their trucks.
Can I Handle a Trucking Accident Claim Without an Attorney?
Technically, you can handle your own truck accident. However, it's recommended that you do something other than that. Truck accident lawyers have the skills and information to work with insurance companies more efficiently.
An experienced truck accident attorney immediately knows who to contact and what to say so you receive the necessary assistance from the trucking company and their insurer. While there's no specific guarantee of compensation or any other outcome, you can trust a truck accident lawyer to advocate for you and your interests.
Fighting your legal battles alone is never a good idea, especially because truck accidents can be so severe and life-changing. After a truck accident, you want quality representation you can rely on. An accident lawyer familiar with truck accident cases like yours can help.
What Are the Common Causes of Truck Accidents?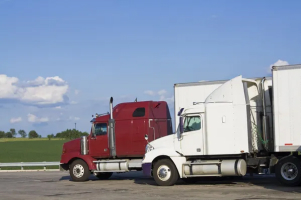 Common causes of truck accident claims include driver fatigue, inattention, texting, and cases when the driver failed to yield or see a vehicle or pedestrian. A truck accident lawsuit is commonly filed for this kind of truck crash to recover compensation for injuries.
There are less common causes of accidents involving large trucks and other vehicles, but no matter the cause, there is help for truck accident victims. When you make a personal injury claim, you can get the help you need to be compensated for your injuries.
What Should I Do Immediately After a Trucking Accident?
Immediately after a truck accident, you should collect all the information you can. If you're well enough to do so, take photos and videos of the accident scene. Talk to witnesses and get their contact information so that they can make statements on your behalf.
Also, call the police, who will come to the scene and make an accident report. You'll want to get a copy of that report and take it to your attorney immediately. Of course, the most important thing you can do after an accident with a large truck is to seek the appropriate medical care for any injuries you've sustained.
Who Can Be Held Liable for a Trucking Accident?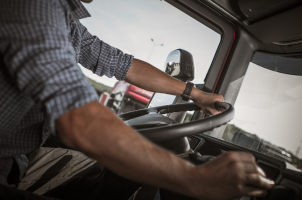 The truck driver, trucking company, and truck manufacturer may be liable for the accident. When you open a truck accident case with an attorney, one of the goals is to determine who is liable and considered to be at fault.
Generally, the liable party's insurance company will be asked to compensate you and other injured parties. Therefore, establishing liability is very important for making your case.
When Is a Company Liable After a Truck Crash?
Not all commercial trucking accidents are entirely the fault of the driver. Even if the truck driver failed to yield, didn't get adequate rest before driving, or violated the law, the trucking company could be liable.
For example, if the trucking company failed to ensure the driver had a valid CDL or could not protect the public by hiring only qualified people to drive its trucks, that could be a liability issue.
What if I Am Partly at Fault?
If you're determined to be a party at fault in a trucking accident, you can still collaborate with a personal injury attorney to file a claim. You may only be able to receive a reduced amount of compensation, but you can still recover.
In most cases, you have to have less than 51% of the liability for the accident if you're going to file a personal injury claim. Any fault on your part is important, but it doesn't remove the other party's responsibility in the accident.
Should I Talk to the Trucking Company's Insurance Adjuster?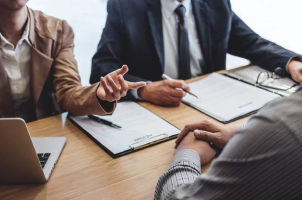 You should generally avoid talking to the insurance adjuster for the trucking company. If you accidentally say something that could incriminate you, you could harm your chances for compensation. Working with a personal injury lawyer who will talk to the insurance company on your behalf is best.
What if the Insurance Company Denies My Trucking Accident Claim?
If the insurance company rejects your accident claim and refuses to pay medical bills or other compensation, you may need to appeal the decision. Working with a personal injury attorney can make the process easier and more likely to be successful.
How Long Do I Have to File a Claim After a Trucking Accident?
After a trucking accident, you generally have two years to file a personal injury lawsuit. Make sure to save and organize all your medical bills and other information from the case to show the severe injuries and other issues the accident created.
Fatal crashes can also happen, leaving family members to seek compensation for a lost loved one. If you need to make a wrongful death claim in a truck accident, working with an attorney is the best way to raise your chances of fair compensation for your loved one.
How Long Does It Take To Resolve a Trucking Accident Claim?
Some truck accident claims can be resolved in weeks, while others can take months or even years to address fully. Many truck accidents are complicated, and you'll want an experienced attorney to help you with medical bills, lost wages, and more.
The severity of the accident, whether the truck was carrying hazardous materials, and the level of harm done to the accident victim all matter. Cases that are more complicated and dependent on specific details can take longer to resolve. That's also true of issues where the insurance or trucking company aggressively fights the case.
What Kind of Compensation Can I Expect in a Trucking Accident Case?
Truck collisions are different, and large truck accidents can offer significant compensation. The severity of your injuries, whether those injuries are permanent, and the specific facts of your case all matter.
You may receive a few thousand dollars, or your case could be worth hundreds or even more. Your attorney can give you a good idea of your case's expected fair and just compensation range.
Do I Need an Attorney To Handle My Truck Accident Case?
While you don't legally need an attorney to handle your truck accident lawsuit, working with an attorney on any significant legal issue is much better. Crashes with semi trucks often produce serious and life-altering injuries, wrongful death cases, and ongoing medical bills.
With that in mind, contacting an attorney gives you a strong legal advocate representing you and your interests. You want to protect yourself as much as possible as your case moves through the legal system. You don't need to fight the battle alone.
When you work with an attorney, you put your case into the hands of someone you can trust and rely on, who has the skills and experience you need and deserve. Not only does that give you a higher chance of fair and just compensation, but it can also provide you with additional peace of mind.
Call Ryan LLP Today for Answers to Some of Your Truck Accident FAQs and To Learn More About Filing a Truck Crash Claim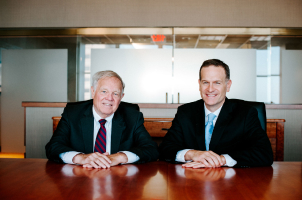 Contact us at Ryan LLP today, and let us help you with your truck accident case. Whether you're considering filing a lawsuit, you have questions, or there are any other considerations surrounding a truck accident, we're here to help.
There's no reason for you to deal with the aftermath of your accident alone when we can work with you to seek out the compensation you deserve.