How To Prove Medical Malpractice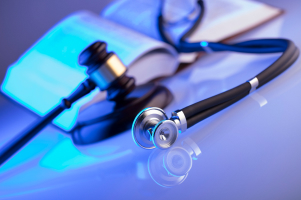 Do you believe your doctor or hospital committed medical malpractice? What should you do next? This blog will discuss the basics of medical malpractice in detail and how you can prove that the doctor or hospital committed medical malpractice. Also included are some essential points when filing a medical malpractice lawsuit.
Read on to learn how to prove medical malpractice.
Basic Requirements for a Medical Malpractice Claim
For medical malpractice claims to succeed, there must be enough proof that a doctor or other medical professional was negligent in treating a patient. Negligence means that the person failed to use reasonable care, and this failure caused the injury. The injury could be physical, such as losing a limb, or emotional, such as post-traumatic stress disorder (PTSD).
There are four basic requirements for a medical malpractice claim:
A Doctor-Patient Relationship Existed
You must first prove that you had a patient-doctor relationship with your doctor. You hired the doctor, and the doctor agreed to treat you. Although it might seem obvious, there are situations where a patient might want to sue a consulting medical provider who did not directly treat them.
You cannot file a lawsuit against a physician you overheard recommending a course of treatment at a holiday party. Nor can you file a lawsuit against a physician you met on the street who gave you medical advice about your condition.
It is simple to establish a relationship if you have been going to your doctor and they have been treating you consistently.
You can usually use your medical records to prove a provider-patient relationship and that a medical provider or facility has a legal duty to provide adequate care.
The Doctor Was Negligent
Being dissatisfied with your treatment or the results does not make the doctor liable for medical malpractice. The doctor must have made a mistake in your diagnosis or treatment.
To sue for malpractice, you must be able to prove that the medical provider harmed you in a way that a competent doctor would not have done under the same circumstances. The doctor's care should not be the best but only "reasonably skillful and careful."
A medical malpractice claim concerns whether the doctor was reasonably skilled and cautious. Almost all states require the patient to present a medical expert to discuss the appropriate medical standard of care and prove how the defendant deviated from it.
The Doctor's Negligence Caused the Injury
Because most medical malpractice cases involve patients who were already ill or injured, it is unclear whether the doctor's negligent actions caused the harm.
For instance, if a patient dies after receiving treatment for lung cancer, it may be challenging to prove that the doctor's negligence rather than cancer caused the death. The patient must prove that it is "more likely than not" that the physician's incompetence caused the injury. The patient must have a medical expert testify that the doctor's negligence caused the injury.
The Injury Led to Specific Damages
The fourth requirement of a medical malpractice claim is the demonstration of damages incurred due to your injury. A financial award for an injury that costs money can be considered damages. It includes:
Permanent injury
Permanent damage to your health
Lost income
Lost the ability to earn an income
Medical costs
Mental trauma
Scarring
Disfigurement
Lost life enjoyment
Types of Medical Malpractice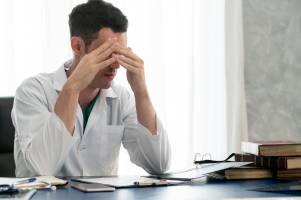 Medical malpractice is a scary topic. Victims may be eligible to sue the doctor or hospital for medical malpractice when this happens. The following are the types of medical malpractice that you should familiarize yourself with:
Failure to Diagnose
Misdiagnosis or failure to diagnose a condition that can cause serious harm is the most common type of malpractice.
Assume, during an emergency room visit, a doctor or technician fails to diagnose a fractured knee or ankle. As a result, the patient may lose mobility in the affected leg and experience chronic pain for the rest of his life. Also, failing to diagnose a serious disease can result in serious illness or death.
Improper Treatment
The patient may die when a physician treats a critical illness or injury incorrectly. It also applies to doctors who fail to treat their patients' conditions.
Failure to Warn a Patient of Known Risks
Medical malpractice may occur when a doctor performs a procedure on a patient without informed consent. To provide "informed consent," the patient must know and comprehend all necessary details about the treatment, including any known risks.
Failure to warn a patient of known risks may be considered medical malpractice if the healthcare professional does not disclose this information.
Evidence You Need to Prove Medical Malpractice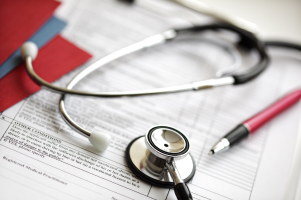 It's hard to prove that your doctor's negligence led to your injury. You'll need to prepare. The evidence you need to prove medical malpractice depends on the specific circumstances of your case. But the following will always be necessary:
Doctor-Patient Duty of Care
Your doctor can only be accountable for damages if he has a doctor-patient relationship. Any paperwork demonstrating that you obtained medical treatment from an irresponsible doctor will prove this. Generally, this is the easiest evidence to get and use in a medical malpractice claim.
Breach of Standard of Care
Establishing a breach of the standard of care requires clear and objective evidence. The evidence required may be presented in various formats, including:
Oral and written expert testimony;
Medical records; and
Medical board actions.
A competent medical malpractice attorney examines the facts of your case, talk with renowned specialists, and works with you to design the best possible strategy for the case.
Cause of the Injury
The doctor's negligence must have caused your injuries. To avoid scenarios where patients attempt to launch a medical malpractice complaint for an injury sustained before obtaining medical care, you must offer proof demonstrating that the doctor's treatment or diagnosis was the cause of the harm.
You must prove that the doctor's carelessness was "more likely than not" the direct cause of the harm. You can accomplish this by obtaining the testimony of a medical expert to attest that your doctor's carelessness caused the damage and strayed from the reasonably skilled and meticulous level of care.
Damages and Losses
Finally, the plaintiff must prove that they were harmed or lost money due to the medical error.
Physical injuries and economic losses are examples of damages. Physical hurt, pain and suffering, and emotional harm are all injuries. The jury will use evidence to assess what damages to include in the award to the injured victim. Even if a financial award cannot compensate the victim for losses or bodily injuries, it is designed to compensate the victim.
Types of Damages Associated With Medical Malpractice
In Ohio, plaintiffs who prevail in medical malpractice lawsuits can always recover compensatory damages. The purpose of compensatory damages is to compensate the plaintiff for his injury. On occasion, a plaintiff may be entitled to punitive damages as well. These intend to punish a defendant for particularly egregious behavior.
There are two types of compensatory damages: economic damages and non-economic damages. This distinction is significant because the law limits the amount of non-economic damages a plaintiff can recover, as discussed below.
Economic damages intend to compensate the plaintiff or the injured patient for expenses or losses incurred due to the injury. These damages consist of the following:
Lost wages;
Medical bills;
Costs of prescription drugs; and
Medical equipment expenses.
On the other hand, non-economic damages intend to compensate a plaintiff for non-pecuniary injuries, such as injuries for which the plaintiff does not pay or suffer a financial loss. They include the following:
Pain and suffering;
The loss of companionship;
Disfigurement; and
Mental anguish.
Time Limitations for Filing a Medical Malpractice Suit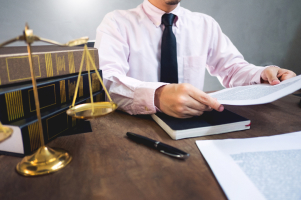 A statute of limitations is state legislation establishing a deadline for filing a lawsuit following a loss or injury. Ohio, like the majority of other states, has a specific statute of limitations for medical malpractice lawsuits. Ohio Revised Code section 2305.113 (A) specifies that potential plaintiffs must bring their complaints in the state's civil court system within one year of the underlying medical error.
In Ohio, the one-year statute of limitations for medical malpractice lawsuits begins to run on the latest of the following three dates:
• When the medical negligence occurred;
• If the victim should have discovered the damage with "due care and attention"; or
• At the termination of the doctor-patient relationship.
But, this one-year period may extend according to O.R.C. 2305.113 (B). Assume a plaintiff informs a medical practitioner or institution during the one-year statute of limitations that he is contemplating filing medical malpractice claims. In this instance, the plaintiff has an additional 180 days from the date of the notice to file.
What to Do if You Suspect You Suffered From Medical Malpractice
If you have been the victim of medical malpractice, knowing what steps to take to protect your health and rights is essential. Here are a few things you should do if you suspect your health has been compromised by someone else:
Document Everything
In medical malpractice cases, documentation is vitally important. Medical records and bills will guide the case's evidence. Still, it is also vital to document other important factors, such as the date you first suspected negligence, details on your pain levels, photographs of physical injuries, and descriptions of how the negligence has affected your daily life.
Contact experienced medical malpractice attorneys immediately.
In tort law, medical malpractice claims are among the most complex. Not only do they demand an attorney with extensive expertise and specific medical knowledge, but the attorney you employ should also have access to medical specialists and a track record of successfully litigating medical negligence cases. A lawyer can also advise you on your state's statute of limitations and help you file your claim within the necessary time frame.
Search for another physician.
Your health is of the utmost importance. Thus, finding a new physician who can provide a second view and reverse any damage caused by your former physician is essential.
Avoid discussing it with anyone other than your attorney.
It is crucial to avoid discussing your case with anyone other than your attorney. Do not openly ridicule or criticize the provider or post anything on social media.
See also: HOW CLEVELAND MEDICAL MALPRACTICE LAWYER CAN HELP.
What to Expect When a Medical Malpractice Case Goes to Trial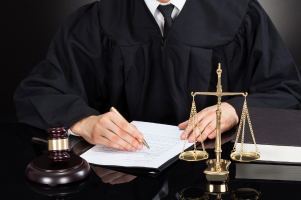 While most claims end in settlement, there are times when a case goes to trial. There are many reasons why cases go to trial, but most often, the parties involved cannot agree on how much money they need for compensation.
Your attorney must show all the abovementioned requirements if your medical malpractice case goes to trial. Your attorney will employ numerous types of evidence to substantiate your claim.
A legal representative can acquire medical evidence, including X-rays and medical reports. Also, they can collect witness statements. They are permitted to use any evidence that helps substantiate the elements of your medical malpractice claim.
Your attorney will also calculate your damages so that you receive just compensation for everything you've been through. If all of the components of your medical malpractice claim are proven at trial, you may win your case and be awarded court-ordered compensation.
Call Our Experienced Attorneys for Your Free Legal Consultation
To have the best chance of winning your case, you need to contact an experienced attorney as early as possible.
At Ryan LLP, we are a law firm that dedicates itself to fighting for the rights of all its clients. Our medical malpractice attorneys will use their extensive experience and ensure your case is handled ethically and professionally, with all details covered.
We will fight for you until we get justice for you or your loved one. For a free legal consultation, please call us at (216) 600-0308 or complete our online form.