The top 10 most common causes of car accidents
Getting into a car accident is a stressful, painful, and frustrating experience for most people.
Even with all of the advancements in vehicle technology, accidents still occur. Each auto accident occurs in a different location and necessitates a different type of investigation. So, suppose you are injured in an auto accident. In that case, it is critical to understand what caused your accident so that you can use this information as a guide to obtaining maximum compensation.
Our car accident attorneys can help you. We will do a thorough investigation to discover what caused your auto accident and who should be liable for the crash.
However, if you know what causes car accidents, you can reduce your chances of being involved in one. Read and learn about the top ten most common causes of car accidents in this blog.
Ten Most Common Causes of Car Collisions
The following are the top ten most common causes of car accidents:
1. Distracted Driving
2. Drunk or Intoxicated Driving
3. Speeding
4. Poor Weather
5. Reckless Driving
6. Running Yellow and Red Lights
7. Improper Turns
8. Running Stop Signs
9. Drowsy Driving
10. Road Hazards
Distracted driving
Distracted driving is one of the significant causes of car accidents throughout the globe. Drivers who do multiple tasks while driving commonly lose their attention on the road. Distracted driving often results in an inability to keep a vehicle in lane, reduced reaction time, and losing focus on what's ahead.
As per the National Highway Traffic Safety Administration (NHTSA) crash statistics, approximately 850,000 US drivers are texting or using their smartphones while driving. As a result, distracted drivers are the leading cause of automobile accidents. Most people believe that cell phone use while driving is the only thing that could cause the driver to be distracted. Still, several other factors can contribute to distracted driving accidents, including:
• Applying make-up
• Eating
• Grooming
• Reading
Using a cell phone while behind the wheel is illegal in some states, and victims of car accidents can sue the at-fault party who caused the injuries and the accident by acting negligently or recklessly. In the majority of car accident cases, the plaintiff may be able to recover significant compensation for their losses, which may include:
• Lost income
• Property damage
• Medical Expenses
• Pain and Suffering
Drunk or Intoxicated Driving
Drunk or intoxicated driving is one of the leading causes of car accidents, the most deadly, and should be avoided. It is responsible for an average of 29 deaths every day. For nearly four decades, Mothers Against Drunk Driving (MADD) has held the nation's attention on drunk driving as one of the top major causes of car accidents in the United States.
Drunk driving is simply impaired driving. Driving under the influence of alcohol or drug puts the driver at risk of causing an accident or highway injury. Drinking impairs the driver's ability to drive since they have:
• Poor coordination
• Longer reaction time
• Poor judgment
• Reduction in memory, vision, concentration, and hearing
• False overestimation of abilities and sense of confidence
To avoid causing accidents on the road and a DUI charge, take a taxi or let another sober person drive for you if you have ingested an impairing amount of alcohol.
Speeding
The National Highway Traffic Safety Administration speeding survey in March 2018 found that the casual acceptance of driving over the appropriate speed limit is one of the major problems on U.S. roads. Speeding is a factor in a large number of serious accidents.
That's why it's very advisable to keep to the posted speed limits.
Here are several reasons why a driver's overall aggressive driving can increase:
• Running late to work
• Keeping up with traffic
• Unintentionally driving over the speed limit
According to the NHTSA study, speeding claimed the lives of 9,478 people in 2019. This study suggests that while pushing the speed limit escalates the severity of crashes on highways, 86% of fatal speeding-related collisions were not on interstate highways.
It suggests that speeding is dangerous on highways, city streets, neighborhood roads, and other roads.
Poor Weather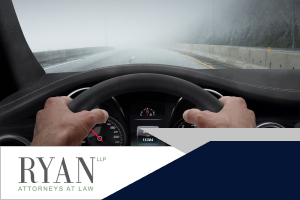 Poor weather negatively impacts road conditions, thereby causing motor vehicle collisions. It is among the top causes of car crashes.
If visibility is too low to drive, the driver should pull over and wait until the storm passes. Even if the driver can't always avoid driving in the rain, snow, or ice, drivers should be extra cautious. Slippery roads caused by snow, rain, or even ice reduce tire traction, forcing other drivers to swerve unexpectedly. As a result, bad weather necessitates extra caution while driving to avoid accidents.
Speed limits are posted on roadways to avoid accidents, especially when encountering poor weather conditions.
Drivers who operate their auto vehicles in bad weather may be held liable for any accidents or injuries they cause.
Reckless Driving
Reckless driving involves:
Blatantly disregarding the safety & property of others
Acting aggressively on the roads
Speeding well over the speed limit
Switching lanes too quickly
Purposefully failing to take preventative measures for the other drivers while behind the wheel
The driver must be aware of their actions and what is happening around them. Aggressive driving is, in fact, one of the most common causes of car accidents. Some drivers may become impatient while behind the wheel, especially during events like traffic and slow drivers. If you are upset, you should take your time and wait to get on the road until you are calmed down.
Some of the most usual aggressive driving behaviors include reckless driving, distracted driving, road rage, and tailgating.
Running Yellow and Red Lights
Is it worth risking injuries or death by running through a yellow and red light? The Association for Psychological Science (APS) states that yellow lights are one of the most dangerous obstacles that people encounter on the road since they force drivers to make split-second decisions.
Drivers who fail to stop at a red light or a stop sign can cause severe car accidents. They also have to pay hefty fines if caught by the authorities, even if they don't cause a car accident.
However, it's almost too ironic to put into words, but some people can't stand running red lights when they mean STOP. Some busy entrepreneurs are prone to running a red light because they are preoccupied with work while also attempting to respond to work emails.
Improper Turns
Improper turns are one of the most common causes of car accidents on U.S. roads. Left turns are the most common of these, followed by right turns and U-turns.
Every driver must obey traffic signals and rules of the road to avoid making mistakes on the road because making a wrong turn could result in dangerous car crashes.
Most often, these accidents happen at intersections and when crossing a lane of oncoming traffic, like turning into a parking lot of a shopping center. The danger of improper turn accidents increases when a driver fails to use turn signals or drives in poor weather conditions.
A car accident also happens when a driver fails to get into the proper lane when making a turn and obey traffic rules. Wrong-way driving or improper turning can put other cars and vehicles in danger. Always keep an eye out for traffic signs, safe distance, and follow the proper right-of-way rules when making a turn.
Running Stop Signs
In some states, rather than traffic lights, intersections are controlled by stop signs, which poses a danger to drivers on the road. Car accidents occur when drivers fail to stop at a stop sign.
If you are fortunate enough to avoid an auto accident, you may be forced to pay hefty fines due to violating a stop sign.
According to the IIHS, one-third of all intersection crashes in the United States & more than 40% of fatal accidents occur at intersections controlled by stop signs, with approximately 700,000 crashes occurring each year.
Drowsy Driving
Driving fatigue is more common at night. Drowsy driving is one of the top causes of car collisions. When drivers are tired, they can miss other road users. They might fail to notice a stop sign, traffic signals, or run a red light. They also risk falling asleep at the wheel, which will eventually cause a fatal car crash.
As per the AAA Foundation for Traffic Safety, driving fatigue is somehow similar to drunk driving in many ways. Drivers have sluggish reaction times, poor coordination, and poor judgment. Police officers frequently pull over drivers suspected of drunk driving only to discover that they were too tired to drive safely.
To prevent collisions, pull over to the side and rest if you find it difficult to concentrate while trying to drive.
Road Hazards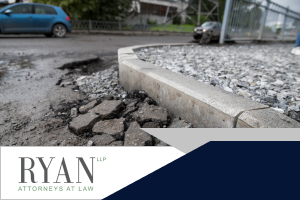 Poor road conditions can increase the risk of tire blowouts or road crashes. It can also affect the driver's ability to brake adequately.
The parties responsible for keeping our road surface safe and clear should consider erecting appropriate warning signs in areas where common man-made road hazards exist, such as:
Raised obstructions
Crumbling road shoulders
Potholes
Lack of lane markings or road signs
Slick surfaces resulting from spills
Visual obstructions
Sharp curves and inclines
Suppose you were one of the drivers involved in an auto accident due to a road hazard. In that case, a car accident attorney can determine who was responsible for ensuring that the hazard did not exist and warning drivers about the hazard to take reasonable precautions.
Local governments, road departments, private landowners, and the owners of vehicles that caused the damage or hazard in the roadway are frequently among those parties.
Car Accident Lawyer Near Me | Contact Us to Speak With a Car Wreck Attorney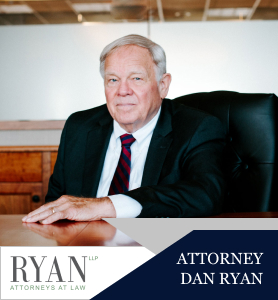 Our car accident lawyers have over five decades of combined experience handling motor vehicle accidents that have left our clients' lives in shambles. We know to keep our objectives clear in every case we pursue: to give every client our full attention, free case evaluation, sound advice, and forceful representation in every case, without delay, excuse, or equivocation.
Contact us to speak with a car wreck lawyer (216) 600-0308 for a free consultation now!