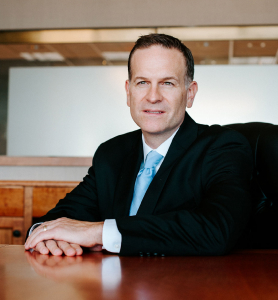 Suppose you or a loved one have been involved in a drunk driving accident in Cleveland, Ohio. In that case, it is crucial to seek legal assistance from a Cleveland drunk driving accident lawyer as soon as possible.
Drunk driving accidents often result in catastrophic, life-changing damages, such as amputations or wrongful death. These cases can be very complicated for the involved parties, and it is critical to have an experienced attorney on your side.
At Ryan LLP, we offer free consultations to discuss potential compensation and are available in person, by phone, text, or video conferencing. Our goal is to assist clients with understanding their legal options and, if necessary, represent them in court through litigation.
If you or someone you love are among the car accident victims, call us now at (216) 600-0308 to start your free initial consultation with our legal team.
Why Should You Hire an Experienced Cleveland Drunk Driving Accident Lawyer if A Drunk Driver hurt you?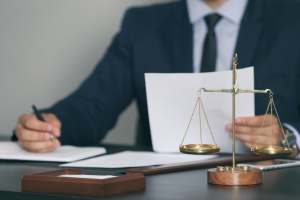 If you were hurt in a drunk driving accident in Ohio, you must hire an experienced lawyer to help you get proper compensation. Drunk driving accidents and filing a car accident claim can be complicated, and it is vital to have an attorney who knows how to navigate the legal system and get you the compensation you deserve.
There are many reasons why you should hire an experienced Cleveland drunk driving accident attorney, such as:
A lawyer can help you understand your rights and options under the law.
A lawyer can help you gather evidence and build a strong case against drunk drivers.
A lawyer can negotiate with the other driver's insurance company on your behalf to get you the maximum compensation possible.
DRUNK DRIVING ACCIDENT STATISTICS
According to NHTSA, about 32 people in the United States die in drunk-driving car crashes every day, equivalent to one person every 51 minutes. In 2010, 10,228 people died in drunk-driving crashes, accounting for nearly one-third (31%) of all traffic-related deaths in the United States. All these data point to alcohol-impaired driving as one of the leading causes of traffic accident deaths in the U.S.
Of the 1,170 traffic deaths among children ages 0 to 14 in 2010, 209 (18%) involved drunk drivers. In 2010, over 1.4 million drivers were arrested for driving under the influence of alcohol or drugs. That's one percent of U.S. adults' 112 million self-reported episodes of alcohol-impaired driving each year.
The Cleveland drunk driving accident lawyers at Ryan LLP law firm are committed to helping them through this difficult time. Contact us today to get started on your free consultation.
WHAT IS LEGALLY CONSIDERED DRUNK FOR A DRIVER IN CLEVELAND, OHIO?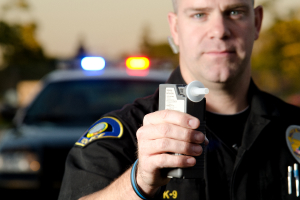 In Ohio, operating a motor vehicle with a blood alcohol concentration (BAC) of 0.08% or higher is illegal. This means that for every 100 milliliters of blood in your body, a driver can have no more than 8 grams of alcohol.
If Ohio State Highway Patrol officers catch a driver operating with a BAC over the legal limit, they could face severe penalties, including jail time, fines, and losing their driver's license. Furthermore, drunk drivers could face other charges, such as OVI (Operating a Vehicle Impaired), vehicular homicide, or assault.
WHAT YOU NEED TO KNOW ABOUT OHIO'S DRAM SHOP LAW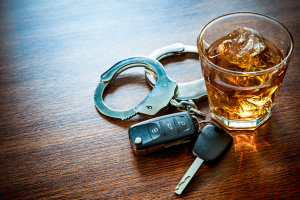 If you or a loved one has been injured in a car crash, you could be wondering if you have legal recourse against the driver who caused the crash. You may question if the bar serving alcohol to the driver can be held liable. Both of these questions depend on Ohio's dram shop law.
Under Ohio law, a person injured by a drunk driver can sue the driver for damages. However, the injured person can only sue the other driver if the driver was "significantly impaired" by alcohol at the time of the accident.
This means that the driver must have had a BAC of .08 or higher. If the driver's BAC was below .08, the injured person could still sue the other driver, but the burden of proof will be higher.
Accident victims can also sue the business establishment or bar that served drinks to the drunk driver if the servers knew or should have known that the other driver was intoxicated at the time they served them.
This is known as a "dram shop" claim. To succeed on a dram shop claim, the plaintiff must prove that the bar served alcohol to a minor or a visibly intoxicated person.
HOW DO I KNOW IF A DRUNK DRIVER CAUSED MY CLEVELAND CAR ACCIDENT?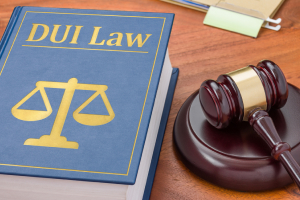 There are a few ways to tell if a drunk driver was the cause of your Cleveland auto accident:
A history of DUI arrest can be a strong indicator that the suspected driver is drunk driving.
If witnesses saw the other drivers drinking before operating a vehicle, or if the other drivers admit to drinking, that's also a good indication that they were drunk at the time of the accident.
An experienced Cleveland drunk driver accident lawyer will be able to investigate the facts of your case and look for evidence of intoxication, such as a police report, skid marks, or damage to the other driver's vehicle.
Call an attorney immediately if you suspect a drunk driver caused your accident.
WHAT ARE THE MOST COMMON INJURIES IN A CLEVELAND DRUNK DRIVING ACCIDENT?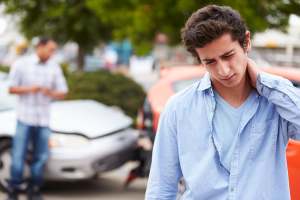 If you have been hurt in a Cleveland drunk driving accident, you may be wondering what kind of injuries might affect you. While every case is different, some physical injuries are more common in these accidents.
Here are a few of the most common injuries that can occur in a Cleveland drunk driving accident:
Whiplash
Broken Bones
Internal Injuries
Spinal Cord Injuries
If you have been injured in a drunk driving accident, it is essential to seek medical care right away. Even if you don't think you are seriously hurt, it is always better to be safe than sorry.
Once a doctor has seen you, you should contact a Cleveland drunk driver accident lawyer to discuss your legal options.
WHAT DAMAGES CAN I RECOVER FROM A DRUNK DRIVER AFTER A CAR ACCIDENT IN CLEVELAND, OH?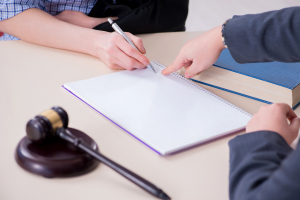 If you're the victim of a drunk driving accident, you may wonder what damages you can recover. The answer depends on the facts and circumstances of your case.
Generally, you may be able to obtain compensation for your injuries and vehicle damage, as well as punitive damages in some cases.
Compensatory damages reimburse accident victims for their losses, including medical bills, lost wages, property damage, pain, and suffering.
Punitive damages punish drunk drivers for their actions and remind others not to drive intoxicated. To recover punitive damages, you must prove that the driver acted recklessly or with gross negligence.
If you've been hurt in a car accident, contact a personal injury attorney to discuss your case and learn more about the damages you may be entitled to recover.
HOW LONG DO I HAVE TO FILE A DRUNK DRIVING ACCIDENT CLAIM AGAINST THE AT-FAULT IN CLEVELAND?
Under Ohio law, you have two years from your accident to file a personal injury claim. The state's statute of limitations for personal injury is laid out in Ohio Revised Code section 2305.10.
If you wait more than two years to file a claim, the court will bar you from pursuing compensation recovery for your injuries.
If you or a loved one has been injured in a drunk driving accident, it is crucial to speak with an experienced drunk driving accident lawyer as soon as possible.
The attorneys at Ryan LLP can help you understand your rights and options under the law. We will work tirelessly to ensure that you receive full and fair compensation.
WHY CHOOSE RYAN LLP TO HANDLE YOUR CLEVELAND DRUNK DRIVING ACCIDENT CLAIM
Lawyers can make a big difference in the outcome of your case. Here are several reasons why you should consider Ryan LLP law firm to handle your drunk driving accident claim:
Ryan LLP attorneys have over five decades of combined experience handling personal injury claims in Cleveland and across Ohio.
Our team of attorneys has a proven track record of success in obtaining millions in compensation for our clients.
We offer a free consultation so that we can review your case and answer any questions you may have. You don't have to shed money for our professional advice.
You can take advantage of our contingency-based payment plan. We will not charge you any fees unless we recover compensation for you.
CLEVELAND DRUNK DRIVING ACCIDENT FAQS:
HOW MUCH IS MY DRUNK DRIVING ACCIDENT CLAIM WORTH?
The monetary value of your drunk driving accident claim will depend on many factors, including the severity of your injuries, the extent of damage to the vehicles, lost wages, rehabilitation, and more. An experienced Cleveland drunk driver accident attorney can help you determine the full value of your claim.
SHOULD I ACCEPT A FIRST SETTLEMENT OFFER FROM THE AT-FAULT'S INSURANCE COMPANY?
You should never accept the first settlement offer from an insurance company, especially if an experienced attorney represents you. The first offer is almost always too low and does not take into account all of the damages you have suffered.
WHO CAN I SUE IF I'M HIT BY A DRUNK DRIVER IN CLEVELAND?
The answer depends on the circumstances of your case:
If the drunk driver was working at the time of the accident, you might be able to sue their employer.
If the impaired driver was driving a car that belonged to someone else, you might be able to sue the owner of the vehicle.
If the driver was driving a rental car, you might be able to sue the rental company.
SHOULD I FILE A DRUNK DRIVING ACCIDENT LAWSUIT?
Lawsuits are legal actions taken by the plaintiff if the defendant's party refuses to provide reasonable compensation. Not all cases have to go through a trial, but taking your case to court is critical if you're facing challenges negotiating with the other party.
CONTACT OUR CLEVELAND DRUNK DRIVING ACCIDENT ATTORNEY FOR A FREE CONSULTATION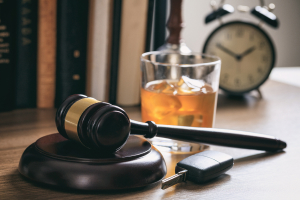 If you or a family member have been involved in a drunk driving accident in Cleveland, OH, it is vital to seek legal assistance as soon as possible. You should not have to bear this burden alone. The negligent driver who caused your accident should be held liable.
With our Cleveland drunk driving accident lawyer, we will thoroughly investigate your case and gather evidence to build a strong claim on your behalf. We will negotiate with the insurance companies ensuring you'll acquire the best compensation for your damages.
Call our firm today at (216) 600-0308 or contact us online for a free consultation with one of our experienced personal injury attorneys. We serve clients in Cleveland, OH, and throughout Northeast Ohio.