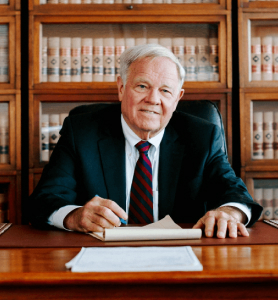 Have you ever been somewhere and noticed anything that did not appear safe? Perhaps you witnessed someone get beaten in a place with no security guards or were assaulted and robbed in the parking lot of a building? You might need a Cleveland negligent security lawyer if you or someone you know sustained injuries or damages in an assault, theft, or other criminal occurrences on someone else's property.
Through 50 years of extensive experience and achievement, the personal injury lawyers at Ryan LLP provide leading legal representation for negligent security cases, taking proactive approaches and ensuring you receive the compensation you deserve. Read on and learn more about how our experienced Cleveland negligent security attorney can help you.
You can reach us at (216) 600-0308 to schedule a free consultation with one of our Cleveland negligent security lawyers.
CONTACT A TEAM OF AGGRESSIVE CLEVELAND NEGLIGENT SECURITY ATTORNEYS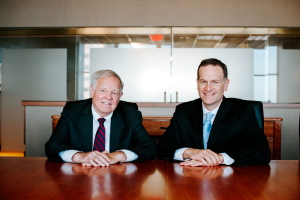 You might be entitled to bring a negligent security case or a premises liability claim against property owners if you were the victim of a crime that took place on their property.
You could qualify for financial compensation for your injuries if the business or property owner failed to make their area reasonably safe and provide adequate security. Get in touch with a Cleveland negligent security attorney to learn more about your legal rights and choices in negligent security cases.
Together, our attorneys have 50 years of legal expertise, and we know what has to be done to get the results you deserve. When you contact us for assistance, we will put our expertise, track record of achievement, and tenacity to work for you.
After you are injured, we want to help you in your pursuit to recover compensation. Therefore, our personal injury lawyers will make every effort to negotiate a just and acceptable settlement offer.
WHAT IS NEGLIGENT SECURITY?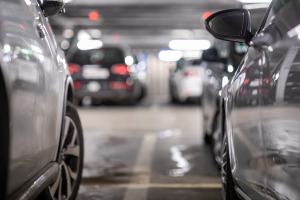 The term "negligent security" encompasses various dangerous conditions imminent on someone else's property. It generally refers to any time a business or lessor does not provide appropriate security measures, leading to criminal activities, such as assault, battery, rape, robbery, or other. A negligent security case can occur in both public and private places, including:
Shopping malls and shopping centers
Garages and parking lots
Apartment complexes
Supermarkets
Office buildings or office parks
Government buildings
Amusement parks
Sporting events or stadiums
Airports
Healthcare facilities and hospitals
Theatres and concert halls
Negligent security claims usually involve allegations that the property owner or business manager knew about the dangerous condition on their premises but failed to take reasonable steps to remedy the situation.
For example, suppose there had been a series of robberies in the parking lot of an office building, and the property owner did not fortify security or add lighting. In that case, they could be held liable if someone was attacked and had injuries sustained in that parking lot.
In other words, a proprietor can be accountable for injuries when they neglect safety, failing to provide security measures to protect against reasonably foreseeable harm.
COMMON EXAMPLES OF NEGLIGENT SECURITY
There are many different types of negligent security cases, but some of the most common include:
Inadequate security systems
Alarms, warning signs, security cameras, door-lock mechanisms, and other features are all part of a sound security system. Property owners can be liable for any criminal activity and personal injury if they provide ineffective and inadequate security systems.
Poor lighting and failing to monitor CCTVs
Property owners should ensure that all public areas are well-lit. Poorly lit properties may provide an optimal environment for criminal activity on the premises. A business owner is accountable for their store and premises to ensure safety, especially in parking lots where assault most likely happens.
Lack of security guards
If a property is known to be a high crime area or has a history of violence, the proprietor should have security guards on duty at all times. Security guards are necessary to guarantee properties are reasonably safe, such as concert venues, bars, nightclubs, sports stadiums, etc.
Moreover, businesses should run background checks on all employees and security guards to ensure they are not hiring anyone with a history of violence. Additionally, they must mandate training staff members properly to respond to threats and failing security systems.
WHO CAN BE HELD RESPONSIBLE FOR YOUR DAMAGES?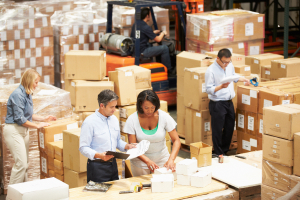 Negligent Property Owners
Proving that the attack was predictable is crucial in finding a business or property owner liable for carelessness and inadequate security. To put it another way, the owner should have recognized that an attack was likely to happen at some point.
In many circumstances, a business or property owner is not accountable for illegal activities committed by third parties on their property. Just because someone attacked you does not imply you will be able to hold a property owner or business accountable for your injuries. You'll need to figure out:
The property owner had an obligation to give adequate security measures;
The lessor breached that duty by failing to provide appropriate security measures;
The property owner's breach of duty led to your injuries; and
You suffered damages as a result of your injuries.
Suppose a property owner or company allowed you to visit their location knowing that it lacked adequate protection and reasonable measures, and you have injuries sustained. In that case, they are most undoubtedly accountable for your damages.
Your Assailant
You also can hire lawyers and personally sue your attacker for damages. Many offenders lack the financial means to compensate victims for acquired losses. However, the perpetrator might be personally liable in a civil action. In addition to suing the property owner for damages, you have the right to pursue the perpetrator's assets.
HOW DO I KNOW IF I HAVE A PREMISES LIABILITY CASE?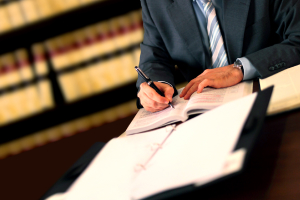 Premises liability law assumes that property owners legally owe visitors and customers the duty of care. In this law, property owners must establish reasonable and effective security measures to protect them. Any injuries sustained due to inadequate security may entitle victims to a premises liability claim.
If you were injured or an owner put your safety at risk due to inadequate security, you might be able to seek compensation by filing a premises liability lawsuit. Every negligent security case is unique. Our lawyers will do their investigation to see if you have a probable suit. However, in general, you may be entitled to compensation if:
If you weren't trespassing, the property owner had a responsibility to you.
The attack was predictable, which means the property owner knew and should have expected it.
The property lacks the necessary warning signs and security guards to prevent attacks.
Except for trespassers, proprietors and occupiers should take reasonable measures and make repairs for all visitors. All property owners or occupants must inspect the premises regularly for unsafe conditions and either repair them, post a warning, or employ security guards so that legitimate visitors are not injured.
Consulting with an experienced Cleveland Inadequate Security Attorney can help determine whether you have a case and how to proceed. Our personal injury law firm in Ohio can assist in investigating your negligent security cases and recover compensation.
Call us to book a free legal consultation with our lawyers to discuss your questions regarding determining liability for negligent security.
OUR CLEVELAND NEGLIGENT SECURITY ATTORNEYS REPRESENT CLIENTS HURT BECAUSE OF NEGLIGENT SECURITY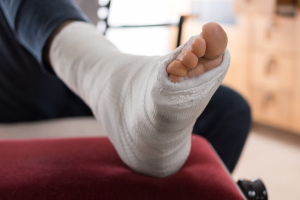 Disastrous losses often happen because of a business owner or landlord's negligence. The consequences of these losses can be devastating, both physically and emotionally, and they can also leave severe and lasting injuries. If you are someone who has a negligent security case, our Cleveland personal injury lawyers can help.
Ryan LLP's personal injury attorneys have represented clients in all types of negligent security cases in Ohio, including those suffering from:
Brain trauma
Spinal cord injury
Paralysis
Bone fractures
Chest problems
Damage to soft tissues
Organ dysfunction
Catastrophic accidents
Other injuries sustained
Some assaults from negligent security result in wrongful death. Our law firm represents victims' families from throughout Ohio. Our wrongful death lawyers will fight for a just settlement to bring the parties responsible for your losses accountable.
WHAT TYPES OF DAMAGES CAN YOU RECOVER IN A NEGLIGENT SECURITY CLAIM IN CLEVELAND, OH?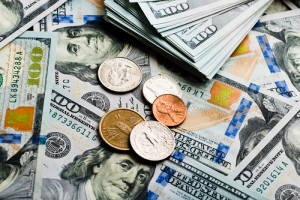 Our attorneys in Ohio strive to ensure that your settlement award accurately represents such expenses. All expenses should be covered by a complete settlement award, including:
Past and future medical expenses
Lost wages
Reduced earning potential
Physical therapy
Rehabilitation
Property damage
Pain and suffering
Mental anguish
Disfigurement and scarring
Anxiety, depression, and PTSD
Diminished quality of life
Loss of consortium
You may be qualified for various compensation types, but you must first request it. To appropriately value your lawsuit, we engage with reputable experts. Ryan LLP is the law firm to choose. You can rest confident that our team will do everything possible to safeguard your interests and obtain the highest compensation.
OHIO'S COMPARATIVE NEGLIGENCE RULE MIGHT AFFECT YOUR INJURY CLAIM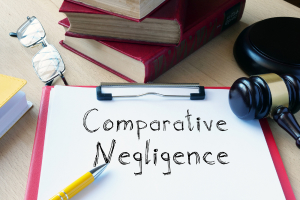 In some cases, the victim may be partially at fault for their own damages. In general, any time someone is injured and another person may be at fault; the legal system will want to know how much responsibility each party had for their negligent security cases.
Ohio law utilizes a "comparative negligence" standard to determine who is liable for the harm. Comparative negligence in Ohio states that injury victims can still recover damages even if they bear any responsibility for their injuries.
However, if their percentage of contributory fault is greater than the defendant's percentage of responsibility, they will be barred from recovering damages. This means that you can still recover compensation for your damages if your degree of fault is 50% or less.
This standard "allows a person to receive damages as reduced by the person's own percentage of negligence," according to the Ohio Department of Insurance.
Under this rule, if you are partially accountable for an accident, comparative negligence will reduce any payment you receive by an amount equal to your percentage of fault.
For example, if the court finds you 40% at fault for an accident, they will reduce any award you obtain by 40%. This rule can significantly impact settlements in Ohio negligent security cases where the victim may be partly at fault. In some cases, the court may use the victim's negligence to deny them any payment completely.
WHY CHOOSE RYAN LLP TO HANDLE YOUR CLEVELAND SECURITY NEGLIGENT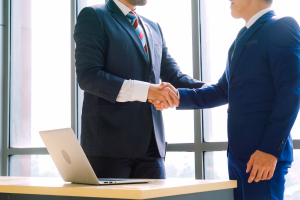 When choosing a lawyer to handle your Cleveland negligent security claim, you want someone with experience and a proven track record. That is why you should consider Ryan LLP because:
No Fee Until We Win. Because of our contingency fee arrangement, you won't be required to pay anything until we win your case.
Highly Recommended. In our community, we have excellent ratings and recommendations.
Free Case Evaluation. We also offer a free consultation so that you can learn more about your legal options without any obligation. You can reach us online or visit our Ohio office to discuss your case today.
Experience. Our firm has supported the injured for over 50 years. We offer a wealth of knowledge and information, especially in negligent security cases.
A Focus on Results. In every case we take on, our goals are always crystal clear—to give every client our undivided attention, wise counsel, and tenacious representation without failing, delay, or justification.
We Are a Family Personal Injury Firm with Resources. Our track record of productive outcomes is evidence of this. Not only do we treat our clients like family and take reasonable care of their needs, but we also succeed.
CONTACT OUR CLEVELAND NEGLIGENT SECURITY ATTORNEY FOR A FREE CONSULTATION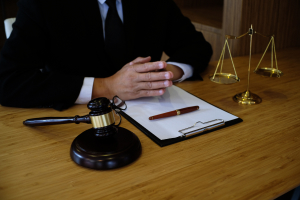 Negligent security cases in Cleveland, OH, can be complex, but our team will guide you through every step of the process. Our team of skilled attorneys at Ryan LLP law firm can assist you at this challenging time. Our Cleveland negligent security lawyers are capable and eager to pursue all legal options to guarantee that our clients receive the fair case outcomes they desire.
If you or someone you love has been assaulted, robbed, and injured in a Cleveland security negligence attack, call us at (216) 600-0308 or leave a text message at (216) 367-9089. You may also complete our contact form for a free case evaluation. Our Cleveland negligent security lawyer will fight for you and get you the justice you deserve.