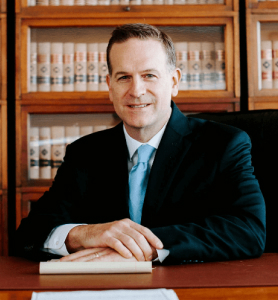 Injured at work, and your employer is making things difficult for you. You are being blamed for something that wasn't your fault! And the insurance company is giving you the runaround. It's time to talk to an injury lawyer who will fight back for the rights of injured workers in Ohio.
The attorneys at Ryan LLP have been around for over 50 years and have recovered millions of dollars in settlements for our clients. Call us today at (216) 600-0308 to discuss your case and get some relief!
Secure Legal Representation From Our Cleveland Work Injury Lawyers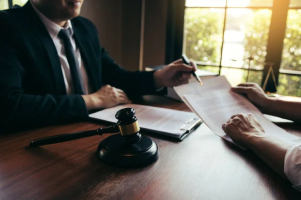 Whether you're a worker or an employer, no one wants to deal with the aftermath of a work injury. But when it does happen, there's a person who can help: our Cleveland work injury lawyers at Call Ryan LLP.
No matter what accident you've experienced or what circumstances led to your injuries. We're here to represent you and fight for the compensation you deserve. We know thousands of people in Cleveland, OH, have been in your shoes before, and we've closed more cases than any other firm. Let us help close yours with the right amount of compensation.
We offer a free consultation and will work on a contingency basis. This means you pay nothing unless we win your case. Whether it's workplace injuries, motor vehicle accidents, medical malpractice claims, or wrongful death cases, our lawyers are ready to fight for your rights!
Common Accidents That Lead to Work Injuries
Workplace injuries can happen in any industry, ranging from minor to life-altering. Here are some of the most common accidents that lead to work injuries:
Aerial lift injuries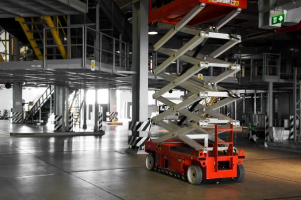 These injuries occur while using aerial lifts, such as scissor lifts, boom lifts, or cherry pickers. Workers may fall from the lift or be struck by an object while operating the lift.
Construction site accidents
These injuries occur on construction sites, such as slip and fall accidents, machinery accidents, and being struck by falling objects.
Escalator and elevator accidents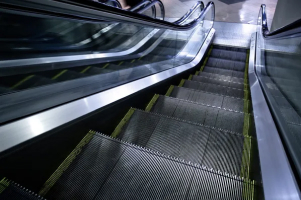 These injuries occur while using escalators or elevators, such as getting caught in the machinery or falling due to malfunctioning equipment.
Falling from heights, including scaffolding and roof falls
These injuries occur when workers fall from elevated platforms, such as scaffolding or roofs. Workers may suffer serious injuries or even death from these falls.
Electrocutions and electrical shock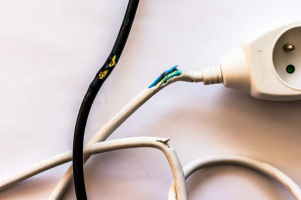 These injuries occur when workers are exposed to electrical currents. Workers may suffer burns, muscle damage, or even cardiac arrest from electrocutions.
Explosions and fires
These injuries occur from explosions or fires on the job. Workers may suffer burns, smoke inhalation, or other serious injuries.
Exposure to toxic substances or the environment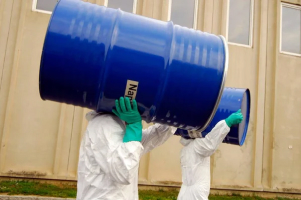 These injuries occur when workers are exposed to toxic substances. Such as chemicals or asbestos, or work in environments with poor air quality or hazardous conditions. Workers may suffer respiratory problems, cancers, or other serious illnesses from this exposure.
Suppose you have suffered any of these injuries while on the job in Cleveland. You may receive compensation through a workers' compensation claim or a personal injury lawsuit. It's important to consult with an experienced lawyer who can help you navigate the legal process and fight for your rights.
Common Workplace Injuries That Warrant a Legal Claim
Several common workplace injuries could warrant a workers comp claim in Cleveland. Some of these include:
Back and Neck Injuries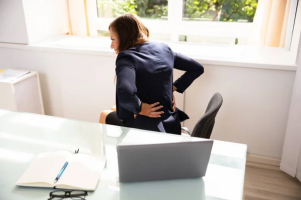 These types of injuries can occur from heavy lifting or repetitive motions such as sitting at a desk for extended periods. Employers must provide safe working conditions; they may be liable if they fail.
Burn and Electrocution Injuries
These injuries can occur in various workplaces. But are common in jobs involving hot surfaces, chemicals, or electrical equipment. Employers must provide proper safety equipment and training to prevent these injuries; they may be liable if they fail.
Carpal Tunnel Syndrome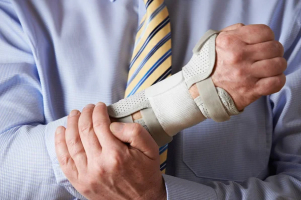 This repetitive motion injury is common in typing or assembly line jobs. Employers must provide a safe working environment; they may be liable for injuries if they fail.
Complex Regional Pain Syndrome (CRPS)
CRPS is a chronic pain condition that a workplace injury can cause. Employers must provide a safe working environment. They may be liable for injuries if they fail.
Fall Injuries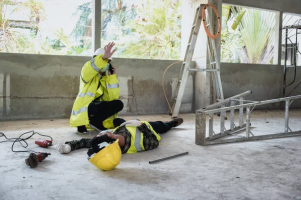 Falls can occur in any workplace but are particularly common in construction and industrial jobs. Employers must provide proper safety equipment and training to prevent these injuries.
Psychological Trauma
Workplace trauma can take many forms, including harassment, bullying, discrimination, and violence. Employers must provide a safe working environment free from harassment and discrimination.
Repetitive Motion/Trauma Injuries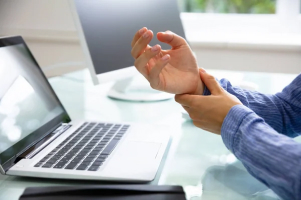 Repetitive motion injuries can occur from performing the same motion, such as typing or assembly line work. Employers must provide proper training and equipment to prevent these injuries.
Wrongful Death
If an employee is killed on the job due to an employer's negligence or unsafe working conditions, their family may be able to file a wrongful death claim.
Suppose you have suffered any of these injuries while on the job. Consulting with a workers' compensation attorney specializing in workplace injuries may be worthwhile. They can help you understand your legal rights and options for pursuing compensation for your injuries.
Determining Liability for Your Workplace Injury
The first step in determining liability for a workplace accident is to conduct a comprehensive investigation that evaluates all pertinent facts and evidence to determine what transpired and who caused the damage. Engaging with a firm with vast experience in these cases is crucial, as Cleveland workers' compensation lawyers will know what to look for and how to get maximum compensation.
Multiple parties may be liable for workplace accidents, including:
An independent contractor or subcontractor who was working alongside the injured worker.
An architect or engineer whose flawed design causes the collapse of a structure.
The driver of a car collides with an employee's vehicle during working hours.
The property owner or manager whose negligence causes an employee to sustain an injury while working off-site.
The manufacturer or supplier of equipment or machinery that is defective or harmful.
What to Do if You've Been Injured on the Job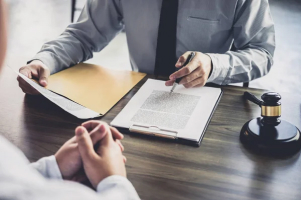 If you've been injured on the job, here are some steps you can take:
Report Your Work Injury to the BWC
You should immediately report your work injury to the Ohio Bureau of Workers' Compensation (BWC). This can be done online or by phone. Reporting your injury to the BWC ensures you will be eligible for workers' compensation benefits.
Seek Legal Help Immediately
If you've been injured on the job, seeking legal help immediately is important. Experienced Cleveland workers comp lawyers can help you navigate the complex workers' compensation system and ensure that your rights are protected.
Do Not Sign Any Releases or Other Forms
You should consult a workers' compensation lawyer before you sign any releases or other forms. Signing these forms could waive your right to workers comp benefits.
Document What Happened
It's important to document what happened in case there are disputes later on. Write down the details of your injury, including the date, time, location, and what happened. Keep track of any medical treatment you receive and any missed work days. Take photos of any injuries or the scene where the injury occurred, if possible.
Overall, if you've been injured on the job, it's important to take these steps to protect your rights and ensure that you receive the workers' compensation benefits you are entitled to.
Statute of Limitation for Workplace Accidents
An injured worker in Ohio must file a workers' compensation claim within one year of the date of the injury, according to state law. This statute of limitations also applies to any family member seeking death benefits following the death of a loved one in a workplace accident.
Ohio Workers' Compensation Laws
State law requires almost all Ohio companies, with limited exceptions, to give workers' compensation benefits to employees who suffer from work-related illnesses or injuries. You have the right, under the Ohio Bureau of Workers' Compensation (BWC), as an injured worker to:
Appeal a claim decision to BWC, Ohio Managed Care Organizations (MCO), or the Ohio Industrial Commission (IC).
Have a high-quality, independent medical assessment when your claim calls for it.
Access your records in person or online.
Be considered for all potential benefits and rehabilitative programs for which you qualify.
Expect all BWC personnel to provide fast, professional, and courteous customer service.
Immediately have access to high-quality healthcare from any BWC-certified practitioner.
Approved medical costs will be paid, and you will not be charged any additional fees.
Get prompt payment for your claim's approved conditions.
Represent yourself or retain an attorney at your own expense.
Third-Party Liability vs. Workers' Compensation
Workers' compensation is a state-mandated program in Ohio that protects employees and employers. It provides a variety of financial and medical advantages to injured workers, such as health insurance and compensation for wages lost. This protection also extends to employees who become unwell due to their environment.
Despite its many advantages, the Ohio Bureau of Workers' Compensation (BWC) program mainly benefits employers. If an employee gets injured on the job and receives workers' compensation benefits, he may not be able to sue the employer, regardless of the cause of the injury.
If you are injured at work, the accident could have been caused by a party other than you or your employer. In the circumstances involving the negligence of a third party, an injured employee can bring a lawsuit against the person or company responsible for their injuries in addition to getting workers' compensation benefits.
Kinds of Compensation I Can Receive for My Injury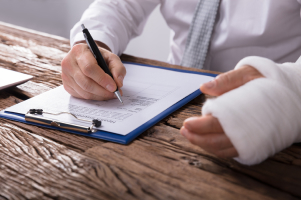 If you have suffered a workplace injury in Cleveland, Ohio, you may be entitled to receive different types of compensation, including:
Workers' Compensation
You file a report with the state BWC for a normal workers' compensation claim. If the bureau agrees, you may be compensated for the following:
Wage loss;
Medical expenses;
Amputation or deformity; and
Job retraining or a career change.
Disability payments include several categories for partial and total disability and whether the ailment is temporary or permanent.
Third-Party Claims
It is crucial to understand that workers' compensation benefits do not cover pain and suffering or a decline in your capacity to enjoy life. Furthermore, if your employer was irresponsible in causing the condition that resulted in your injury, workers' compensation will not cover it. Due to these limitations, some persons prefer to file a "third-party" claim against:
Their employer;
The maker of defective equipment; or
Another person who caused them harm.
In addition to the compensation provided through a workers' compensation claim, you may be able to recover damages for:
Pain and suffering;
Reduced quality of life; and
Emotional anguish.
Workers' compensation does not compensate for lost wages or impaired earning potential.
Third-party claims are common in the construction industry, which employs many independent contractors.
Violation of a Specific Safety Requirement (VSSR) Award
Employers are required by state law to provide and maintain a safe workplace. This involves following all Ohio Administrative Code (OAC) safety regulations. If a violation has happened (or may have occurred) due to an employer's failure to follow a specified safety requirement, the following individuals are eligible to file for the Violation of Specific Safety Requirement (VSSR) benefit:
An injured worker; or
A worker's dependent in the event of a fatality on the job.
To apply for VSSR benefits, complete the (IC-8/9) Application for Additional Award for Violation of Specific Safety Requirement in a Workers' Compensation Claim. The Ohio Industrial Commission (IC) has authority over the VSSR application and determination procedure.
Suppose the employer is determined to have violated a specified safety standard. In that case, the staff hearing officer may levy a penalty between 15 and 50 percent of the maximum workers' compensation judgment allowed by law. The awarded proportion goes to the wounded worker or his dependents.
Why You Need Our Work Injury Lawyer at Ryan LLP
If you have suffered a work-related injury in Cleveland, Ohio, hiring a skilled and experienced work injury lawyer at Ryan LLP can help you in several ways:
Knowledge of the law
Work injury lawyers understand the laws that govern workers' compensation and workplace safety in Ohio. We can navigate the complex legal system and help you understand your rights and responsibilities as an injured worker.
Understanding what your case is worth
A work injury lawyer can help you assess the value of your case and negotiate with your employer's insurance company for a fair settlement. We can also help you claim additional benefits, such as wage loss or medical expenses.
Your injuries are severe
If you have suffered severe injuries that need long-term medical care or prevent you from returning to work, a work injury lawyer can help you get the compensation you need to cover your expenses and support your family.
Potential third-party claims
Sometimes, a third party (such as a manufacturer or contractor) may be responsible for your work injury. A work injury lawyer can investigate your case and identify any liable parties, which may increase your chances of receiving compensation.
Hiring a work injury lawyer at Ryan LLP can give you peace of mind and protect your rights throughout the legal process.
Talk to Our Cleveland Work Injury Lawyer About Your Case Today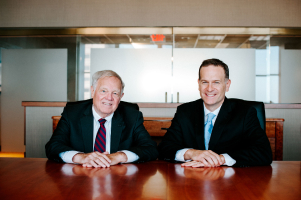 We have helped thousands of clients like you over the last 50 years. Whether you're seeking compensation for non-economic or lost earnings or trying to get back on your feet after a catastrophic work accident, we've got your back.
We specialize in complex litigation, such as brain injuries, wrongful death claims, etc. Our law firm has a strong record of obtaining huge client verdicts and settlements!
Call Ryan LLP today for a free consultation about your case at (216) 600-0308.