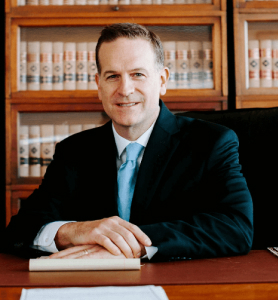 When you get into a head-on crash, it changes your life forever. Addressing insurance claims, lost wages, medical expenses, and compensation could be a hassle. In addition, the car accident victim may feel the accident was their fault and have to deal with guilt.
An experienced car accident lawyer at Ryan LLP is here for you. We will make sure you're treated right and compensated for your injuries.
Let our qualified lawyers begin working on your case immediately!
A Reliable Cleveland Head-on Crash Lawyer Will Fight and Safeguard Your Rights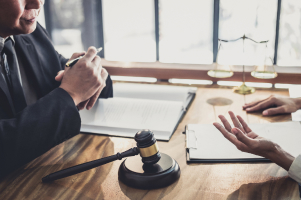 After a car accident, most victims crave justice. Meanwhile, insurance providers would argue that the victim "is at-fault" regardless of who hit.
Proving the accident wasn't your fault is hard. Even if you manage to win over your insurance company, it can take years, which can be super expensive.
Fortunately, car accident victims can trust Ryan LLP's experienced and reliable head-on crash lawyers. With more than 50 years of combined experience, our car accident attorney understands how car crash works and how you should protect your rights.
We have successfully handled several car accident cases and helped thousands of victims get justice. We know how to fight against insurance companies and ensure to get the compensation you deserve.
Give us a chance to help you. Contact Ryan LLP now at (216) 600-0308. Our free consultation is available 24/7.
What Are Head-on Collisions and How Often Do They Occur?
A head-on collision is also referred to as a frontal collision. These car accidents typically happen when two traveling in opposing directions collide. A car, truck, or motorcycle may be involved. A head-on accident may also occur when an automobile hits a stationary object, such as a tree, light post, or cement barrier.
According to research, head-on collisions are the deadliest and most dangerous motor vehicle accidents. The Ohio Department of Public Safety reports 5,594 head-on crashes in 2017, more than half resulting in serious injuries. You must prove that the negligent driver who hit you head-on was at fault for the accident to bring a claim against them.
What Are the Various Causes of Head-on Collisions?
Head-on collisions can occur for several reasons. While some are rare, such as a car drifting across the center line, you should be aware of a few more common causes so you can be on alert.
Here are some common causes of head-on collisions:
Unsafe Lane Changes
Unsafe lane changes can be as simple as changing lanes without signaling or beginning to signal after the lane change has already started. Because of road conditions or the type of vehicle driven, unsafe lane changes can occur when a driver switches lanes too quickly. The idea is that dangerous lane changes result in car accidents with catastrophic outcomes.
Drunk Driving
When a driver is drunk or under the influence, it's clear they won't be able to drive well or make good decisions. The drunk driver will be slower to react and more likely to fall asleep while driving. All of this can lead to a terrible head-on collision.
Distracted Driving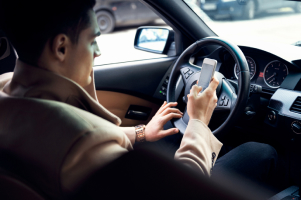 When driving, a person must pay full attention to the road and the car. When drivers drink, text, eat or talk on the phone while driving, they are more likely to lose focus on the road. If this happens, he's more likely to get into a head-on crash.
Mechanical Defect
The National Highway Traffic Safety Administration (NHTSA) says mechanical problems cause many car accidents and injuries. Maintenance problems caused over 40,000 in 2 million serious car accidents in the last two years. The following are the most common types of mechanical issues cited as significant causes of car accidents and injuries:
An overworn tread causes tire issues like blowouts and sliding.
Brake issues like slow stopping and damaged brakes.
Steering issues, including pulling or losing power.
Slow acceleration, engine problems, and transmission issues.
Suspension issues, such as shaking and trembling, make it difficult for drivers to maintain control of their vehicles.
Reckless Driving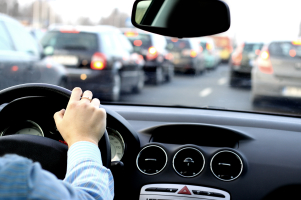 Reckless driving includes things like switching lanes too quickly, not caring about the safety and property of others, and not following safety measures on purpose.
Determining Liability in a Head-on Car Accident
To determine liability for a head-on collision, you must prove that the responsible person was negligent. To prove negligence in an automobile accident, you must show the following:
Duty of care. Every driver's requirement by law is to avoid causing injury to others. It involves being awake, sober, rested, and focused on the road. A driver under the influence of alcohol or drugs (including any prescription or over-the-counter medicine that may cause impairment) is not performing their duty of care.
Negligence. A motorist is negligent if their actions go beyond what a reasonable person would do. This could include driving the wrong way down a one-way street, entering a freeway through an off-ramp, or driving too fast.
Cause. In an automobile accident, this will be rather basic. Any personal injury lawsuit requires the plaintiff to show that the defendant's actions directly caused their injuries. For example, you would not have suffered traumatic brain injuries if the defendant had not swerved into your lane and caused the accident.
It takes proof to determine who is to blame for your vehicle accident. Our Cleveland car accident lawyers at Ryan LLP will investigate and evaluate the medical or police report and witness statements and appropriately assign liability. Then we will construct a feasible strong case.
Understanding Shared Fault in Head-on Car Accidents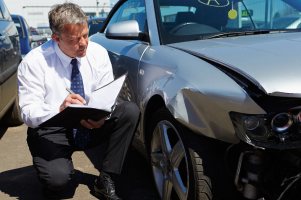 Ohio uses comparative negligence to evaluate car accident settlement. Comparative negligence mandates that a driver can recover for damages experienced in an automobile accident only if he was less than 50% guilty of the accident, whether in court or through the insurance claims process.
Judges, juries, or insurance investigators will examine all of the information surrounding your accident to establish who was at fault. When a person fails to take the same level of caution that a reasonable person would in a particular scenario, he is negligent.
So, you were involved in a head-on collision and are attempting to recover money through the insurance claims procedure. In this case, the investigator will study the police report and the drivers' statements, inspect the vehicles, and possibly even visit the accident site to put together what happened.
The court will refuse your claim if the investigator determines that your fault was the principal cause of the accident. However, if your negligence was only partially responsible for the accident, say 30%, you will be entitled to collect 70% of your compensation under comparative negligence law.
A court or insurance company may decide that you were at fault for the head-on crash if there is proof that:
You were drunk at the time of the collision.
You neglected to maintain your vehicle correctly, and a mechanical malfunction caused the crash.
You were distracted when the accident happened.
You were speeding during the collision and lost control of your vehicle.
How Can a Cleveland Car Accident Lawyer Help With Your Case?
If you're seeking answers about what happened, who is liable for damages, or how to seek reimbursement for medical bills and lost wages, hiring an Ohio car accident attorney can be the best choice for your case. A car accident lawyer can help you with the following:
Case Investigation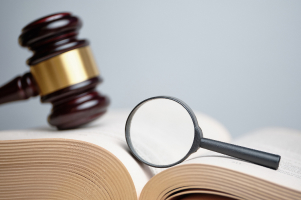 A car accident attorney will act quickly to preserve evidence and protect your rights. Some evidence might be destroyed if you take a long time to contact an attorney. So ensure you get in touch with one immediately after the accident. Ryan LLP will help you find the most compelling evidence for your case, and we'll preserve any evidence that might point toward your guilt correctly.
Car Accident Claim Building
A head-on crash lawyer can help you build your claim. You may be able to sue the other driver's insurance provider or even file a lawsuit against that driver personally. It would be best if you only did this after you have consulted with an attorney and gotten legal advice. Ryan LLP can help you determine what damages are worth suing for and how best to proceed with your case so that you get compensated for your injuries.
Legal Representation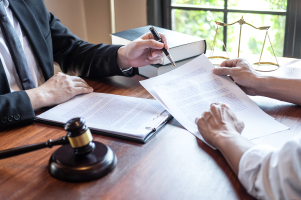 Many believe legal cases, like head-on crashes, can be settled on your own, but this is not the case. To avoid being taken advantage of by insurance companies, you'll want to hire a firm with many years of experience to fight for you.
Ryan LLP has been handling personal injury cases for over 50 years, and our team has had numerous successes in resolving issues favorably for clients. We know exactly how to handle your case. We have helped thousands of clients get back on their feet after an accident and can help you too.
Schedule Your Free Consultation With Our Cleveland Car Accident Lawyers Today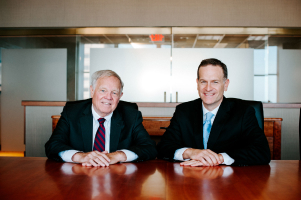 Ensure that you get what you deserve by getting in touch with our head-on crash attorneys today. We will work tirelessly to ensure you receive the compensation you need. Our lawyers at Ryan LLP will help you with consultations, negotiations, and even court appearances if necessary! Let us handle everything while you concentrate on recovering quickly.
To schedule a free consultation with one of our experienced Cleveland car accident lawyers, call us at (216) 600-0308 or complete our short and confidential form. We'll contact you within 24 hours.