Has a faulty airbag injured you or a loved one? Airbags in vehicles are supposed to prevent severe injuries and save lives. That may be true. However, these devices can cause injuries, and let's be honest; expensive medical bills are no fun.
Help from an experienced Cleveland airbag injury lawyer can ease the burden. At Ryan LLP, we understand how difficult this time can be, and our car accident lawyers are here to help. Our firm is dedicated to fighting for those who have been injured by what should be a lifesaving technology. Contact us today, and let us handle your case.
Our Experienced Cleveland Airbag Injury Lawyer Will Fight for Your Rights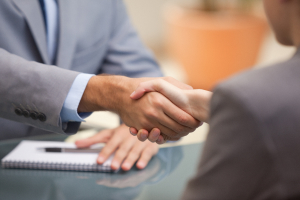 The Cleveland airbag lawyers at Ryan LLP have the experience and knowledge to take on your case if a defective airbag has injured you. Our Cleveland car accident lawyers have over 50 years of combined experience in personal injury law. We know that an airbag injury can be one of the most complicated cases to bring to court.
Our Cleveland airbag injury lawyers are ready to handle your case. We have helped people across Ohio and have made it our mission to ensure that everyone affected by airbag injuries gets the help and compensation they deserve. Contact us at Ryan LLP to schedule a free consultation with an experienced Cleveland injury attorney.
Different Types of Defective Airbags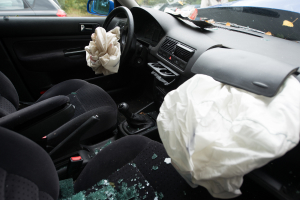 When an accident happens, an airbag working right should open and fill with air. Most of the time, airbags go off from the front or side of the car to protect the people inside. These things can go wrong by:
Failure To Inflate
When an airbag fails to inflate, the car's passengers are utterly vulnerable in the case of a collision. Airbags are generally calibrated to inflate in frontal collisions at speeds greater than 20 or 25 mph. When an accident occurs, that is serious enough to warrant the deployment of an airbag. Still, if the airbag does not function, the product manufacturer may be held accountable for the losses incurred.
Delayed Deployment
The airbag may not have deployed in time if there are any occupant contact marks on the steering wheel or dashboard or if the steering wheel is deformed. More significant injuries may result from this scenario than from the bag not deploying.
Insufficient Inflation
Here, the airbag does deploy, but it does so too slowly, so it doesn't fully inflate. While the airbag may be effective in lessening the severity of the occupant's injuries, it is still possible that the occupant of an underinflated airbag will get damage that would not have occurred if the airbag operated as intended.
Who's Responsible for Your Airbag Injuries?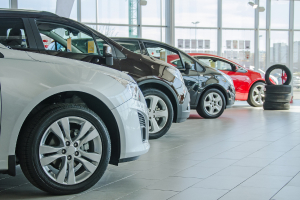 If you were hurt in auto accidents and believed the defective airbags were to blame, auto manufacturers and car makers can be liable in airbag defect lawsuits. You may have a product liability lawsuit submitted on your behalf by your lawyer. These complex situations need analyzing the event, expert testimony, and a review of your health problems.
The ability to demonstrate a manufacturing or design problem will be crucial for receiving a fair settlement. Despite having a safe design, an airbag with a manufacturing flaw didn't reach production standards. An original design error caused the issue in the airbag, which is known as a design defect. If one of these circumstances contributed to the malfunctioning airbag, your attorney must investigate the specifics of the collision and the airbag itself.
Injuries Caused by Faulty Airbags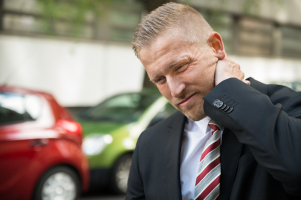 Airbags are pretty powerful when they deploy. When an airbag malfunctions and deploys improperly or with too much force, it can cause severe injuries to drivers and passengers, including:
Traumatic Brain Injuries
Your head could hit the dashboard, steering wheel, or windshield if the airbag doesn't deploy properly. The high-speed impact can bring a traumatic brain injury into a hard object, producing catastrophic brain trauma. Concussions, brain contusions, and coup-contrecoup brain injuries are a few examples of traumatic brain injuries.
Neck Injuries
Even if airbags have reduced fatal accidents by 40%, car accidents can still injure the spinal cord because it puts pressure on the neck and upper back. You may also get whiplash when the muscles in your neck, upper back, and shoulders get stretched.
Wrongful Death
Faulty airbags are a common cause of wrongful death. It is because airbags are supposed to explode when a car crashes into something, but defective airbags do not go off when they should. When an airbag does not go off, people in the vehicle can become injured or killed by the impact of the car's dashboard. If a person has an airbag that does not work right, they may be able to pursue compensation through a personal injury claim against the manufacturer and win money.
How To Pursue Compensation in a Defective Airbag Accident?
If an airbag injures you, you may be eligible for compensation. Identifying the responsible person or parties in lawsuits originating from injuries caused by a faulty airbag is difficult. Our lawyer from Ryan LLP is ready to evaluate the facts and determine who may be responsible for your damages.
Possible parties accountable for your airbag-related damage include:
Manufacturer of the automobile;
The supplier of the airbag; or
Manufacturer of the airbag.
If you drove your vehicle to a dealer or auto body shop to have the airbag examined or changed and were injured when it failed to deploy, you may have a legal claim against that party.
Your lawyer may be able to assist you in pursuing compensation for the following losses:
Medical bills (past, present, and future);
Lost wages incurred as a result of injury-related absences from work;
Rehabilitation expenditures;
Property damage expenditures (if applicable);
Scarring and deformation;
Disability;
Loss of life's pleasure; and
Loss of consortium.
It is vital to keep any invoices, receipts, and records so that your attorney can estimate the cost of your damages. In addition to gathering evidence to support your version of the story, your attorney can speak with engineers and other experts to determine how the airbag malfunctioned.
Schedule Your Free Initial Consultation With Our Cleveland Airbag Injury Attorney Today
Having your life disrupted by an injury means you have to deal with many issues that were otherwise simple before the injury. Finding medical help, insurance claims, and figuring out how to get back on your feet are tough. Dealing with the people and organizations responsible for your injuries is yet more hassle, especially when they don't seem interested in helping you.
Getting the right lawyer can help ease your mind. After all, it's not just about compensation and the injuries themselves. It's also about getting your life back on track quickly and efficiently. The right legal team will help get you back to work soon, resolve disputes with insurance companies, and handle every aspect of your injury claim.
Schedule your free consultation by calling Ryan LLP at (216) 363-6040 or by filling out our online contact form above. Our experienced Cleveland airbag injury attorneys will fight for you from start to finish. From your first consultation until receiving compensation, we will be by your side to ensure that we hear your voice and serve you justice.