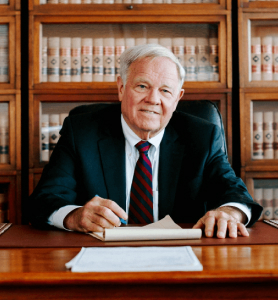 Broken limbs, permanent brain damage, and irreversible burns are just a few examples of what a victim of catastrophic accidents suffers. From what you can tell, these injuries have significant implications for the victim's life. They could lose their job, go through a financial spiral, and lose their ability to live their life to the fullest. A Cleveland catastrophic injury lawyer can help you minimize these detriments while maximizing compensation.
Catastrophic injuries have countless irreversible ramifications. When facing such situations, it's easy to think there's no way out of this hardship. A personal injury lawyer is a legal professional who represents victims of accidents caused by another person's negligence.
Our Cleveland personal injury attorneys team at Ryan LLP Injury Attorney is here to guide you through this tough time. We will help you file a personal injury claim and get the compensation you deserve. Call us now at (216) 600-0308 to schedule your free initial consultation with us!
OUR CLEVELAND CATASTROPHIC INJURY LAWYER CAN HELP RECOVER YOUR DAMAGES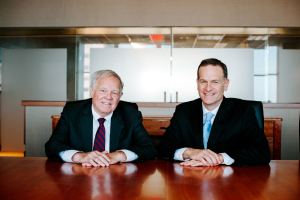 Our personal injury law firm houses seasoned and award-notching personal injury lawyers. The cumulative experience of our entire legal team allows us to provide the best and most comprehensive legal assistance to catastrophic injury victims.
With Ryan LLP, you will get the assistance of a lawyer with:
Over five decades of legal expertise. The combined experience of our principal attorneys amounts to more than fifty years. Throughout this time, our legal team successfully handled various personal injury cases, including those that resulted in catastrophic injuries.
Million-dollar compensation recovered. We were able to help our clients recover millions of dollars in total compensation. In one case, we assisted a client who suffered a limb amputation to recover $4.5 million in damages.
Complimentary initial consultation. We offer a complimentary initial consultation to all our potential clients. This way, you can discuss your case with us without any financial obligation.
Contingency-fee basis. We work on a contingency-fee-basis, which means you will only need to pay us if we win your case. If we don't win, you won't owe us anything.
Client-centric approach. We always put our clients' best interests first. We keep you updated on the status of your case and ensure that you are comfortable with the legal process.
WHAT IS A CATASTROPHIC INJURY?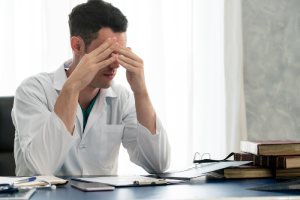 A catastrophic injury is a severe, permanent, and debilitating injury. It usually results in long-term or permanent disability and requires lifelong medical care. Catastrophic injuries can be caused by various personal injury cases, including:
WHAT ARE THE COMMON CAUSES OF CATASTROPHIC INJURY?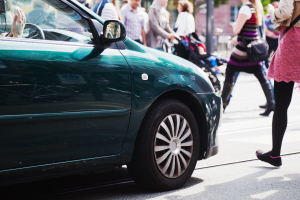 Many scenarios could lead to catastrophic injuries. However, some personal injury cases commonly result in such injuries. These include:
Motor vehicle accidents. Car, truck, and motorcycle accidents are among the most common causes of catastrophic injuries. These vehicular accidents often result in severe injuries, such as brain damage, spinal cord damage, and amputations.
Pedestrian or crossing accidents. These accidents often occur when a driver fails to yield to a pedestrian or bicyclist. As a result, the pedestrian or cyclist is hit by the vehicle, resulting in severe injuries.
Fires, explosions, or chemical burns. These accidents often occur in the workplace, resulting in severe injuries, such as third-degree burns, limb amputations, and brain damage from toxic fumes.
Workplace accidents. These accidents often occur when an employee is exposed to hazardous conditions, such as toxic chemicals, falls from heights, or electrical shocks. As a result, the employee suffers severe injuries, such as brain damage, spinal cord damage, and amputations.
Intentional torts. These accidents often involve a deliberate act that causes harm to another person, such as assault, battery, or domestic violence.
Hiring an experienced Cleveland catastrophic injury lawyer is crucial to ensure that you are fairly compensated for your injuries. A lawyer can help investigate the accident, gather evidence, and build a strong case on your behalf.
WHAT ARE COMMON TYPES OF CATASTROPHIC INJURIES?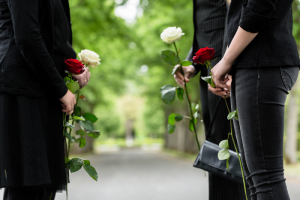 There's a wide diversity of catastrophic injury cases depending on the nature of the accident. Nevertheless, some injuries are more common than others. These include:
A medical malpractice case. Birth injuries, prescription errors, surgical procedure errors, or misdiagnoses are some medical malpractice that could lead to catastrophic injuries.
Wrongful death. This civil case is filed when someone dies due to another person's negligence.
Permanent neurological damage. This damage often occurs in vehicular accidents and results in paralysis or quadriplegia.
Permanent blindness. This type of injury often occurs in workplace accidents, chemical burns, or explosions.
Crushing injuries. These types of damages often occur in construction, workplace, or vehicle accidents.
WHAT ARE THE TYPES OF CATASTROPHIC BRAIN INJURIES?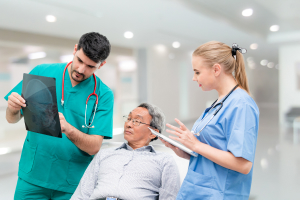 A victim may suffer from various debilitating injuries due to someone else's negligence. Seeking the deliberation of a personal injury attorney is crucial to ensure that you are fairly compensated for your injuries.
In the following sections, you can find the different types of catastrophic brain injuries:
DIFFUSE AXONAL
Diffuse axonal injury (DAI) is one of the most common brain injuries. It occurs when the head is rotated or moved from side to side, causing the brain to twist and tear. This often results in a coma or vegetative state.
Some symptoms associated with DAI are:
Loss of consciousness
Headache
Dizziness
Amnesia
Fatigue
Sleepiness
Mood changes
Problems with vision
CONCUSSION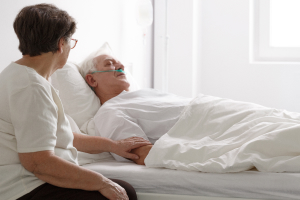 A concussion is a brain injury that occurs when the head is hit with great force, causing the brain to swell and bleed. If untreated, this could progress and cause more severe problems, such as:
Coma
Loss of consciousness
Headache
Dizziness
Amnesia
Tiredness
Drowsiness
Mood swings
Difficulties with vision
PENETRATION INJURIES
Unlike concussions, which are caused by blunt force trauma, penetration injuries are caused by a foreign object probing the skull and entering the brain. This could be a bullet or a piece of shrapnel.
Penetration injuries often result in severe damage and long-term problems to the brain, including:
Bleeding
Swelling
Tissue damage
Seizures
Paralysis
Cognitive impairments
CONTUSION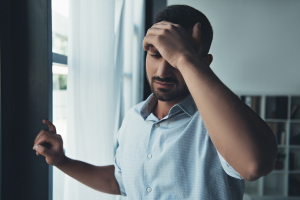 A contusion is a type of brain injury occurring when the head hits an object with great force. This could be in a car accident or a fall, and the impact causes the brain to bleed and swell. Symptoms of a contusion include:
Loss of consciousness
Headache
Dizziness
Amnesia
Tiredness
Sleepiness
Mood swings
Problems with vision
COUP-CONTRECOUP
A coup-contrecoup injury happens as a result of the impact's force. It's a form of contusion that affects both sides of the brain and is generally caused by this trauma. A coma or vegetative state frequently results from this type of brain injury.
WHAT ARE THE RECOVERABLE DAMAGES AFTER A CATASTROPHIC INJURY?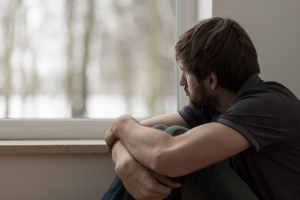 Accident victims who sustain catastrophic physical injuries require long-term or permanent medical care. This could come from surgeries, hospitalization, medication, rehabilitation, and other treatments.
The costs of these can quickly add up and become overwhelming. Because of this substantial financial burden, the law allows accident victims to recover lost finances.
Compensable damages are generally categorized into two: economic and non-economic.
ECONOMIC DAMAGES
Recoverable economic damages, such as medical bills, lost wages, and property damage, are easily quantifiable. These are the damages that have a direct monetary value associated with them.
Although economic damages are commonly evaluated using past and present medical records, injury victims may demand compensation for future medical expenses if their injuries are expected to have a long-term or permanent impact.
Cleveland personal injury lawyers can help you estimate the value of your future medical expenses and lost earnings.
NON-ECONOMIC DAMAGES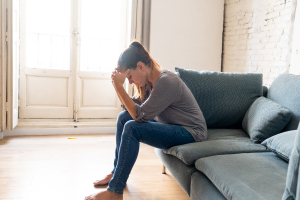 The other part of your financial compensation will be coming from non-economic damages. These are subjective and non-quantifiable damages, such as:
Pain and suffering
Loss of consortium
Emotional distress
Determining the monetary equivalent of non-economic damages can be more complicated than economic damages. It often requires the input of medical experts who can attest to the nature and extent of the victim's injuries.
Furthermore, juries will consider several factors when evaluating non-economic damages, such as:
The injury's severity
The injury's effect on the victim's quality of life
Whether the victim will require long-term or permanent care
Cleveland catastrophic injury lawyers can help you quickly quantify and present your non-economic damages to the jury.
WHAT IS THE TIME LIMIT FOR FILING A CATASTROPHIC INJURY CLAIM IN CLEVELAND, OH?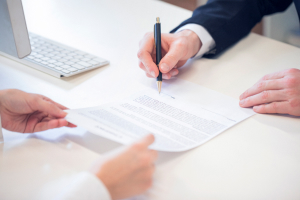 According to Ohio Revised Code section 2305.10, the statute of limitations for personal injury claims, including catastrophic injuries, is two years from the date of the accident.
This means that you have two years from the date of your accident to find an Ohio catastrophic injury lawyer and file a lawsuit against the at-fault party. The court will bar you from pursuing compensation and have no legal recourse if you go past the deadline.
WHY SHOULD YOU HIRE A CATASTROPHIC INJURY ATTORNEY?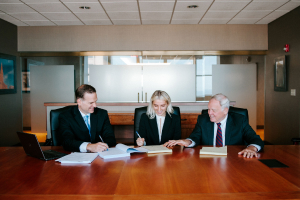 Our catastrophic injury attorneys have a wealth of knowledge and legal resources to help you with your case. Here's what you can expect when you decide to hire a Cleveland personal injury attorney for your case:
Thorough case investigation. One of the first things your Cleveland catastrophic injury attorney will do is investigate your accident. This will involve gathering evidence, such as

Photos and videos of the scene
Police reports
Eyewitness statements
Medical records

Paperwork processing. The next step will be to file the necessary paperwork with the court. This includes the complaint, which is a document that outlines your legal claims against the at-fault party. Your attorney will then draft a demand letter and send it to the insurance company.
Fair settlement negotiation. After the insurance company receives your demand letter, they will conduct their own investigation and come up with a settlement offer. In most cases, this initial offer will be too low. With the help of your attorney, you can negotiate a fair settlement that covers all of your damages.
Trial representation. If the insurance company is unwilling to give you a fair settlement, we can bring your case to trial. Your Cleveland catastrophic injury attorney will be with you every step of the way, from questioning witnesses to making closing arguments.
Don't suffer in silence with your serious injuries. Find a reputable and experienced catastrophic injury lawyer in your area to help you with your case.
CONTACT OUR CLEVELAND CATASTROPHIC INJURY ATTORNEY FOR A FREE CONSULTATION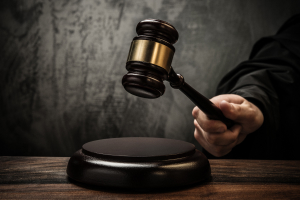 Feeling defeated and confused post-accident is valid. However, seeking immediate medical and legal assistance is essential once you regain some composure.
Our Cleveland catastrophic injury lawyer will investigate your accident, gather essential evidence, negotiate with the insurance adjusters on your behalf, and speak for you in court if necessary. Call our Cleveland catastrophic injury law firm at (216) 600-0308 to book your free consultation with one of our esteemed lawyers. You may also accomplish our online contact form to schedule your free consultation.