Is your child safe on the road? There is nothing more heartbreaking than a child in a car accident. Even one accident can cause permanent, life-changing injuries to a young child. But not using the correct child safety seat appropriate for their age or size can increase the risk.
Familiarise yourself with Ohio child car seat laws to help ensure your children have a safer time in the car. Make sure you follow these laws since failure could land you and your child in trouble.
Understanding the Ohio Car Seat Laws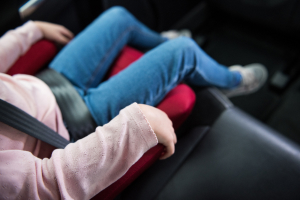 According to Revised Code 4511.81, all children "not older than 15" must be secured when riding as passengers in motor vehicles based on age, height, and weight. But the enforcement and penalties for violating it are weak. Providing little deterrence for drivers whose top priority isn't their young passengers' safety.
At Ryan LLP, we urge all parents and others who transport children to become familiar with the traffic laws requiring child safety seats, booster seats, and regular lap-and-shoulder seatbelts and abide by those laws at all times. The effects of breaking Ohio's simple and direct safety regulations can be disastrous.
Ohio Booster Seat Laws
The guidelines for booster seats surprise a lot of parents. As youngsters, many of us probably only utilized booster seats for a short period. Children under the age of 8 and children who are shorter than four feet nine inches (4'9″) must be securely restrained in a booster seat following the manufacturer's directions, according to Ohio Revised Code 4511.8.
Furthermore, parents must securely restrain minors aged 8-15 in an occupant restraining device, another term for a seat belt. According to the American Academy of Pediatrics, children should ride in the backseat of a vehicle until they are 13 years old. Even if these suggestions sound excessive, it is vital to take all essential steps to protect our children.
Rear-facing Car Seat
According to Ohio Law, children under 4 who weigh 40 pounds must travel in a car seat appropriate for their height and weight. A child should ride in a rear-facing car seat until they are 2 years old or until they reach the maximum height or weight for their convertible car seat.
Forward-facing Car Seat
A forward-facing car seat is the best option once the child outgrows the rear-facing seat. If the child is within the upper height and weight limits, continue to use the forward-facing seat. According to the law, the forward-facing chair must weigh at least 40 pounds and be of use until the child reaches age 4.
Ohio's Seat Belt Laws
The Ohio Department of Public Safety states that children between the ages of 8 and 15 must be buckled up in their seats, whether in front or back.
If a child between the ages of 8 and 15 is riding in a car safety seat or booster seat, the driver must ensure that it is securely attached to the seat belt.
Choosing the Right Car Seat for Your Child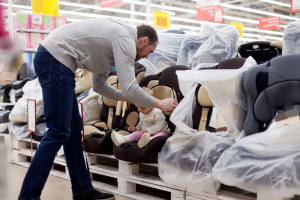 The market offers a wide variety of car seats. You can choose the kind of car seat that best suits your child's needs using the information provided below:
Choose a car seat based on the age and size of your child. Make sure it fits in your car, and always use it.
Use the seat belt, lower anchors, and a tether when installing a car seat. Always refer to the installation instructions provided by the car seat's manufacturer (check height and weight restrictions).
If the child meets the manufacturer's instructions for height and weight, keep them in the car seat for as long as possible to maximize safety.
Please keep your child in the back seat until they are 12 years old.
Why Should You Invest in High-quality Child Car Seats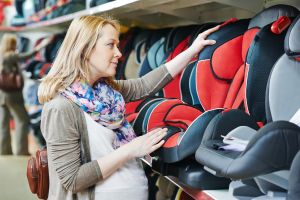 As parents, we love our kids so much that we want the best for them, even when it comes to car seats. So why not buy the best ones? Here are several reasons to get the best one for your child:
Ensuring Child Passenger Safety
Safety is one of the essential things when protecting your children. No parent wants their child to be in an accident or suffer from injuries.
A car seat for your child is your first line of defense against an accident. It provides a sturdy barrier between your child and potential harm, like car crashes, sudden stops, or even a rollover. Appropriately secured children in their seats are much less likely to be injured in a motor vehicle crash. That's why it's necessary to choose a car seat that will keep your child as safe as possible in an emergency.
Compliance With the Law
Ohio's child safety laws are designed to help keep our children safer on the roads. While you may not be thrilled with how much the state enforces these rules, you should know them and follow them.
Provides Peace of Mind.
If you think about it, car seat safety is about peace of mind. The last thing you want as a parent is to be driving down the interstate with your baby in the backseat, thinking that maybe, there's a slight chance that something might go wrong. It is why it's worth investing in a top-of-the-line child safety seat—protecting your child from everything that could go wrong.
Contact Our Cleveland Car Accident Lawyer Today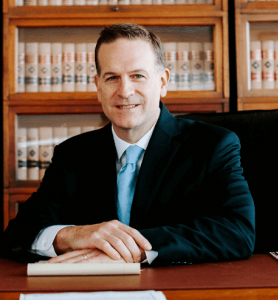 Ohio Car Seat Laws were designed to keep kids safe during car crashes. If a child does not wear this harnessed car seat device, the driver could face a misdemeanor charge and pay a fine.
If you have questions about what child car seat laws in Ohio require, or if you're looking for a trustworthy firm to provide you with the best representation possible, Ryan LLP has your back! Schedule your appointment with our experienced car accident lawyer.
The lawyers at Ryan LLP are ready to defend you and your child's rights. Contact us today at (216) 363-6040 or fill out our online contact form for a free consultation.