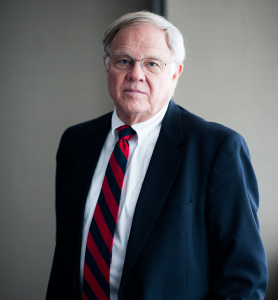 A hit-and-run crash can be life and death for car accident victims. You can find yourself with significant injuries, trauma, and frustration due to careless motorists fleeing the scene. You may wonder who is at fault and how to hold them accountable for your damages.
Our Cleveland car accident lawyers at Ryan LLP can help you through this difficult time. We know how to fight for compensation, fighting tooth and nail until we get the results you deserve.
Our Proficient Cleveland Hit & Run Accident Lawyer Will Help You Recover the Compensation You Deserve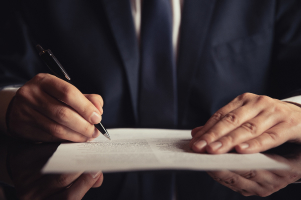 All you want is compensation for your and your family's injuries, but even this solution has become difficult.
A Cleveland car accident attorney won't just help you through the process. He will also use his experience to ensure that your compensation will cover all your expenses from the initial phase to ongoing treatment and long-term rehabilitation or care.
Ryan LLP handles car accidents and other insurance-related injuries. Our Cleveland hit & run accident attorneys know what it takes to get you the compensation you deserve. We will carefully listen to your story and structure an individualized strategy to deliver results. Our lawyers have worked on many car accident cases and have won several million dollars in awards. Feel free to contact us before another day goes by without your compensation!
Hit and Run Accident Statistics
According to research, there are about 1,500 fatal hit-and-run incidents each year. Since 2009, fatal hit-and-runs have increased.
A common reason why drivers do not stop after an accident is alcohol. The number of deadly hit-and-run accidents climbed by over 44% between 2010 and 2019.
Even though some hit-and-run accidents only result in property damage, many of the casualties are pedestrians. According to AAA Foundation for Traffic Safety, walkers and cyclists make up about 65% of all fatalities in hit-and-run accidents.
Most Common Causes of Hit-and-Run Accidents
While it's easy to assume that a hit-and-run driver is drunk, or distracted, the most common reasons for hit-and-run accidents are much more every day.
Here's a list of the most common causes of hit-and-run accidents:
Drunk Driving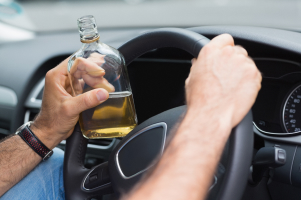 Alcohol's impact on brain function makes drunk driving a significant contributor to car accidents. Alcohol can make it harder to think, make good decisions, and control your muscles—all skills required for driving safely.
Alcohol impairment can cause drivers to make errors they wouldn't usually make, such as:
Speeding;
Disobeying traffic regulations;
Failing to use turn signals or headlights at night; or
Failing to see pedestrians in crosswalks.
Distracted Driving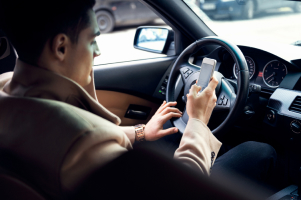 Distracted driving is doing something else that diverts attention away from the road. Distracted driving has been related to an increased likelihood of being involved in a car accident and is harmful to traffic safety. Distractions are classified into three types:
Visual distractions (looking away from the road)
Manual distractions (removing your hands off the wheel); and
Cognitive distractions (taking your mind off driving).
Driver distraction of this nature can dramatically raise the risk of an accident by increasing the likelihood of a car crash, colliding with another vehicle or object, or driving off the road.
Over Speeding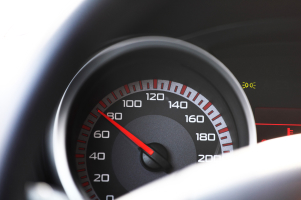 Overspeeding increases the likelihood of a car accident and the severity of any injuries sustained. Quicker vehicles are more likely to be involved in accidents than slower ones, and the collision's severity will also be more significant in the case of faster vehicles. The risk increases with speed. When traveling fast, the braking distance must be longer to stop the car.
Due to the law of perception, a slower car stops abruptly, whereas a quicker one requires a longer stopping distance and slides farther. High-speed vehicles will have an enormous impact during collisions and cause more injuries. Driving faster reduces one's capacity to evaluate future events, leading to errors in judgment and, ultimately, car wrecks.
Reasons Why the At-fault Driver Would Flee the Car Accident Scene
Ever wonder why a negligent driver would flee the scene of an accident? There are many reasons, which can vary depending on the situation. Here are a few that we've seen happen:
Panic
Sometimes when under pressure, a driver panics and makes a poor choice. Despite having a spotless driving record, the driver may have fled the collision scene out of fear. According to behavioral specialists, people have a "fight or flight response." Some people's natural reaction in times of stress is to flee. When news of motor vehicle accidents breaks, these drivers frequently surrender themselves.
No Valid License
Driving without a valid license is another factor that may prompt someone to abandon the scene. People without a valid permit know they will face the consequences of their actions. Therefore, they will take any precautions necessary (including fleeing the scene of an accident) to avoid getting caught.
A common concern among drivers is the possibility of a civil lawsuit if they stop at the site of an accident.
The truth is that the driver may still be subject to a civil lawsuit even if they leave the scene since the police will actively identify the hit-and-run driver.
Lack of Accident Insurance
Accident insurance is a type of insurance coverage that pays out when someone is hurt or killed in an accident. This kind of insurance typically excludes coverage for carelessness, divine acts, and natural disasters. The policy may also have restrictions, such as caps on total payouts or prohibitions on payouts for risky behaviors.
But some people leave the scene of an accident illegally because they do not carry state-mandated car insurance. They do not want to face criminal charges and possible fines for violating this law.
What Should You Do After a Hit-and-Run Accident?
You must know what to do next if you're ever involved in a hit-and-run crash. Taking the proper steps can help you feel more at ease and in control of the situation. So, what should you do after a hit-and-run accident? Here are some tips for safeguarding yourself after an accident:
Inform the Authorities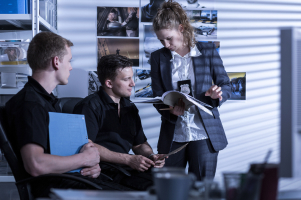 The first thing to do is report the incident to the authorities as soon as possible. It can be tricky. If you were injured, you might only want to call the police if the other driver is there to help you get medical attention.
Give the authorities a thorough description of the car or vehicles and any details you can recall about the collision and the at-fault driver. Ensure documentation and include it in the police report. You may want to handle this situation alone and not involve law enforcement, but that could have severe consequences for you later.
Call 911
If you're involved in car crashes where someone is seriously hurt or your car is left significantly damaged, you should call 911 immediately.
Calling 911 is advised in cases of significant injuries so that the dispatcher can tell you what to do until the police and ambulance come.
Look for a Car Accident Attorney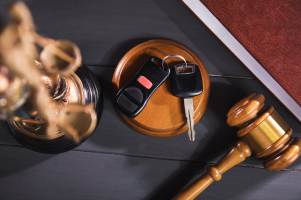 If you're involved in a hit-and-run accident, calling Ryan LLP right away is the best thing you can do. We have 50 years of combined experience helping people like you who've suffered injuries from someone driving carelessly or recklessly.
We'll ensure that the insurance company treats you fairly and pays your medical bills, lost wages, and any other expenses you've suffered. We know insurance companies' tactics to delay or avoid paying a car accident claim, but we are up for getting you the compensation you deserve. Don't risk being taken advantage of by an insurance company—contact us today for a free consultation about your case!
Schedule Your Free Consultation With Our Experienced Cleveland Car Accident Lawyer Today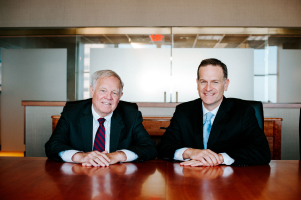 At Ryan LLP, every client who comes to our door deserves the best possible chance at receiving the desired outcome, which is why we have over 50 years of experience in personal injury law. We have handled hundreds of cases and recovered millions of dollars in compensation for those who have suffered injuries due to negligence. We are ready to help you too!
You can reach Ryan LLP by calling (216) 600-0308 or completing our short and confidential form. We take our clients seriously and want to help you through this difficult time. Don't wait another minute to get the compensation you deserve. Schedule an appointment with our seasoned lawyers today!