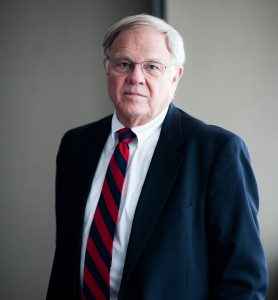 Are you a victim of a commercial truck accident? Dealing with the legal implications of truck accidents can be overwhelming for many accident victims. If you find yourself in this situation, it's crucial to contact an experienced Cleveland truck accident attorney immediately.
At Ryan LLP, our Cleveland truck accident lawyers are ready to help truck accident victims like you navigate the complicated legal process.
Contact an Experienced Cleveland Commercial Truck Accident Lawyer for Assistance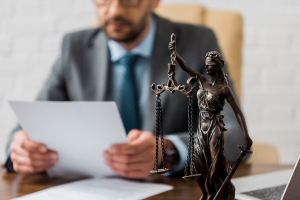 Financial losses associated with a truck crash can be devastating. Dealing with truck insurance companies and health providers on your own can feel like getting hit by the truck all over again. You should have an experienced advocate on your side to handle life's most stressful moments. The experienced truck accident attorney at Ryan LLP has the resources and knowledge to help you with your truck accident claim.
You deserve fair compensation for your damages. Our Cleveland truck accident lawyer will diligently pursue compensation for you. Contact us today at (216) 600-0308 for a free consultation.
What is a Commercial Truck?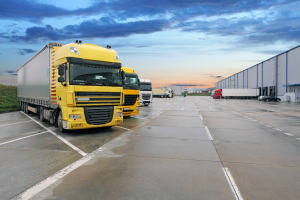 Commercial trucks are vehicles used by businesses to transport products. When loaded, a commercial truck can weigh up to 40 tons. Commercial trucks include:
Tractor-trailers;
Big rigs;
18-wheelers;
Dump trucks;
Logging trucks; and
Freight trucks.
Commercial vehicles and their drivers are subject to specific laws and regulations.
Insurance Requirements for Commercial Truck Drivers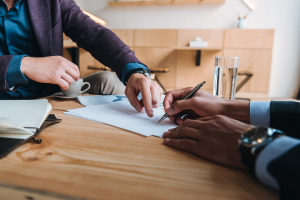 Commercial trucks, like all other vehicles on the road, must be insured. In most cases, federal law mandates that commercial vehicles carry minimum insurance coverage. It aims to compensate for damages and injuries in an accident. The Federal Motor Carrier Safety Administration (FMCSA) requires trucking companies to have liability insurance.
Before a trucking company can get its Operating Authority (MC number), the FMCSA requires it to have insurance coverage that includes bodily injury and property damage. The following minimum coverages are necessary depending on the freight transport type.
Interstate freight carriers under 10,000 lbs. – $300,000
Interstate freight transporters carrying more than 10,000 lbs. – $750,000
Oil carriers – $1,000,000
Other hazardous material carriers – $5,000,000
Passenger carriers (carrying 15 or fewer passengers) -$1,500,000
Passenger carriers (carrying above 15 people) – $5,000,000
Many shippers and brokers demand trucks to carry at least $1 million in liability coverage regardless of the cargo they are transporting.
Commercial Truck Accident Statistics in Cleveland
According to figures released by the National Safety Council, almost 5000 people died in truck accidents in 2020. This figure has grown by 31% since 2011. The vast majority of casualties (71%) were passengers in other vehicles.
But, not all these incidents were deadly. In 2020, around 147,000 persons got injured in semi-truck accidents. Most of whom were also passengers of other vehicles.
While heavy truck accidents account for a small fraction of total vehicle accidents, they are liable for many fatalities and serious injuries.
Following such a traumatic event, our Cleveland truck accident lawyer at Ryan LLP is ready to assist victims, and their families recover compensation.
Determining Liability in Commercial Truck Accident Cases
Not all semi-truck accidents are caused by negligence, although some are. Depending on the circumstances, the individual or corporation responsible for your injuries may be unknown to you.
For example, if your accident was due to an overloaded vehicle, the cargo loader may be held liable. Also, the manufacturer might be accountable if a defective part causes an accident. Responsibility sharing is another liability option. Depending on that party's fault, who is responsible may vary.
Parties that may be held accountable in a semi-truck accident include, but are not limited to:
The Commercial Truck Driver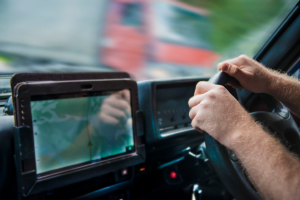 Commercial vehicles have different requirements and training for their drivers than other vehicles on the road. So, a commercial driver's license (CDL) does not permit truck drivers to disregard speed restrictions and yield signs or engage in dangerous or distracted driving.
Distracted driving, drunk driving, and lawbreaking can all cause serious truck accidents. Large vehicles have blind zones. Inattentive truck drivers might cause a severe accident by hitting another motorist.
The Other Driver
In some cases, the other driver is at fault for causing a truck collision—they ran a red light, for example, or they were drunk and rammed into you at a stoplight. In another instance, you parked your semi-truck in a loading zone, and someone pulled out of a nearby garage and hit you. There's no denying that the other truck driver was at fault.
Trucking Company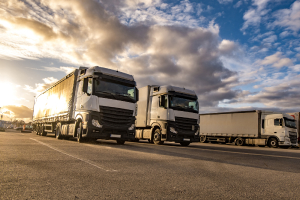 Trucking companies impose unreasonable timelines on their employees. It can increase the likelihood that drivers would speed, avoid sleep, and misuse medications to remain awake for extended periods. Federal trucking regulations, thus, limit the amount of time truck drivers may spend on the road.
Truckers need rest breaks. But if the trucking company pushes drivers to ignore these restrictions to fulfill deadlines, they may be liable for any resulting truck collision.
Commercial Truck Manufacturing Company
Some truck accidents are caused by using faulty parts. In certain situations, the vehicle or truck part's maker may be accountable if a flaw results in an accident. Tire blowouts, mechanical breakdowns, or problematic brakes might result from malfunctioning vehicle parts.
In these circumstances, the manufacturer is liable for compensating damages and maintains a duty for releasing faulty goods into the market.
Vehicle's Cargo Loader or Other Third-party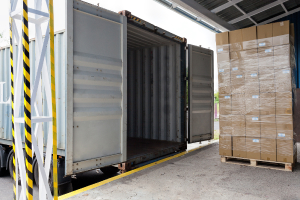 Weight distribution issues caused by improperly loaded cargo might make it simpler for truck drivers to lose control of their vehicles. For instance, improperly secured cargo may shift while in transit. These unexpected weight changes have the potential to fishtail and spin a trailer out of control. Serious crashes might also result from overloaded trucks.
In other circumstances, another third party may have caused a truck collision and should be held accountable. For instance, if the negligent driving of another passenger car caused you to collide with a heavy truck, that driver has to be found and prosecuted.
When harmed in a serious truck accident, it is crucial to deal with a knowledgeable Cleveland truck accident lawyer. Our trucking accident attorneys know how to look into the matter and can identify the culprit.
Proving Negligence in a Commercial Truck Accident Case
The most vital part of a truck accident lawsuit is proving negligence. But ordinary people may find it challenging to gather the proof required to show truck driver negligence. That's why you must hire skilled truck accident lawyers. To investigate the crash, collect and analyze all the evidence, and find out what caused the commercial vehicle accident and who might be responsible.
You and your legal team must show the existence of 4 factors to establish negligence in personal injury cases:
Duty. Every truck driver is responsible for driving safely and obeying the law to protect other motorists and pedestrians on the road. For truck drivers, this is particularly true.
Breach of duty. A violation of this responsibility may cause serious injuries or even death. Examples of breaches of duty are:
Driving while intoxicated or incapacitated;
Being careless; or
Running stop signs and red lights.
Causation. The injury must have resulted from the trucking accident. Evidence of causation often includes medical records such as:
Diagnostic imaging;
Prescription documentation;
Lab test results;
Images of injuries and property damage;
Surveillance and dashcam footage of the collision;
The police report; and
Depositions from various medical specialists.
Damages. Victims of truck accidents have the right to seek compensation for the following:
Income loss;
Future earnings lost;
Medical expenses;
Property maintenance;
Other economic losses;
Physical disability;
Disfigurement;
Pain and suffering;
Emotional anguish;
Inconvenience;
Anxiety;
Embarrassment;
Loss of consortium;
Reputational harm; and
Loss of enjoyment from life.
Common Causes of Commercial Truck Accidents
Many truck accidents happen every year due to a variety of reasons. Below are a few of the most common commercial truck crash causes.
Over Speeding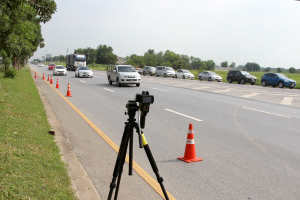 Speeding is a dangerous habit that can have catastrophic results. At these speeds, cars are difficult to control, and trucks are almost impossible to maneuver.
Commercial truck drivers are especially vulnerable because of the massive size of their vehicles and how far they must travel each day. These factors mean that speeding risks other drivers, on the road and present an elevated risk for accidents for the truck driver.
Driver Negligence
Driver negligence is the most common cause of commercial truck crashes. It accounts for about one-third of all accidents. Negligence includes speeding, distracted driving, and falling asleep at the wheel. A lot of these are avoidable by following traffic laws.
Defective Truck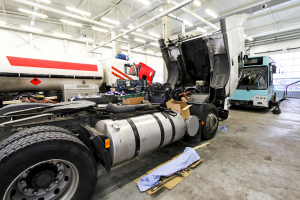 One common cause of truck accidents is faulty equipment in the vehicle itself. A defective truck is a vehicle with an issue with its brakes or steering components (including tires). Commercial trucks are supposed to have regular preventative maintenance performed by trained professionals. But often, this isn't enough to protect the driver or other motorists from a crash.
How Can a Cleveland Truck Accident Lawyer Help?
Serious injuries from car accidents can cause a lot of damage that may take a long time to heal. It is especially true for those involved in semi-truck accidents. While healing, you might be unable to investigate your truck accident claim. That's where our team comes in.
At Ryan LLP, we have a Cleveland truck accident lawyer who can help. We'll talk to witnesses, review the police report, and gather all the data we need to support your claim. We know the complex rules governing the trucking industry and how to look into offenses and driver logbooks before they're deleted or destroyed.
Additionally, an insurance company cannot take advantage of you if you have an experienced Cleveland truck accident attorney on your side. The attorneys at Ryan LLP can handle all interactions with the insurance company so that you do not risk the validity of your claim.
With our help, you can focus on healing while we handle everything.
Schedule Your Free Consultation Now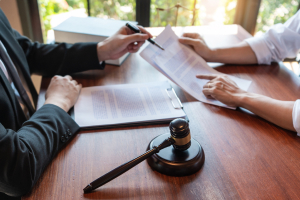 Truck accident cases can be complex. So what can you do to protect yourself? Speak to an experienced lawyer right away. Your case deserves to be investigated and reviewed. The Cleveland truck accident attorneys at Ryan LLP want to help you. We are proud of our record. Over the past several years, we have become the top choice for many people in Cleveland who need a professional lawyer for truck wreck cases.
We will walk you through the complex world of truck accident lawsuits. Our Cleveland attorneys will fight for you and get you the compensation you deserve. We will take the time to listen, consider your case, and fight your case in court if needed. For immediate help, please call our office at (216) 600-0308 or contact us online to schedule your free consultation.